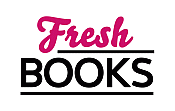 Hot Hot reads in August
Catherine Coulter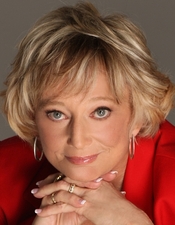 Photo Credit: Charles Bush

Catherine Coulter loves to travel, loves to ski, and reads voraciously. She has a reputation for telling good jokes and giving humorous talks.
She lives in Northern California with her physician husband. She works out regularly, although this isn't quite as enjoyable as shopping, for example.
Log In to see more information about Catherine Coulter
Log in or register now!
Series
FBI Thriller | Brit in the FBI
Books:
The Wyndham Legacy, December 2022
Legacy Series # 1
Trade Paperback / e-Book
Double Jeopardy, September 2022
An FBI Thriller Boxset # 2
Trade Paperback / e-Book
Reckoning, August 2022
FBI Thriller #26
Hardcover / e-Book / audiobook
Vortex, July 2022
FBI Thriller #25
Paperback / e-Book
The Grayson Sherbrooke Otherworldly Adventures, Books 1–5, February 2022
Grayson Sherbrooke's Otherworldly Adventures
Hardcover
Vortex, August 2021
FBI Series #25
Hardcover / e-Book / audiobook
Deadlock, August 2021
FBI Series #24
Mass Market Paperback / e-Book
Deadlock, February 2021
FBI Thriller #24
Trade Size / e-Book (reprint)
Deadlock, August 2020
FBI Thriller #24
Hardcover / e-Book
The Last Second, April 2020
Brit in the FBI #6
Mass Market Paperback / e-Book / audiobook (reprint)
Labyrinth, February 2020
FBI Thriller #23
Trade Size / e-Book (reprint)
The Last Second, November 2019
A Brit in the FBI #6
Trade Size / e-Book (reprint)
Labyrinth, August 2019
FBI Thriller #23
Hardcover / e-Book
Labyrinth, July 2019
Mass Market Paperback / e-Book
The Sixth Day, April 2019
Brit in the FBI #5
Mass Market Paperback / e-Book (reprint)
The Last Second, April 2019
Brit in the FBI #6
Hardcover / e-Book
Paradox, February 2019
FBI Thriller #22
Trade Size / e-Book (reprint)
The Sixth Day, November 2018
A Brit in the FBI #5
Trade Size / e-Book (reprint)
Enigma, August 2018
FBI Thriller #21
Mass Market Paperback / e-Book (reprint)
Paradox, August 2018
FBI Thriller #22
Hardcover / e-Book
The Sixth Day, April 2018
A Brit in the FBI #5
Hardcover / e-Book
Enigma, March 2018
FBI Thriller #21
Trade Size / e-Book
The Devil's Triangle, September 2017
A Brit in the FBI #4
Mass Market Paperback / e-Book (reprint)
Enigma, September 2017
FBI Thriller #21
Hardcover / e-Book
The Devil's Triangle, March 2017
A Brit in the FBI #4
Hardcover / e-Book
Insidious, March 2017
FBI Thriller #20
Mass Market Paperback / e-Book (reprint)
The End Game, September 2016
A Brit in the FBI #3
Mass Market Paperback / e-Book (reprint)
Insidious, August 2016
FBI Thriller #20
Hardcover / e-Book
Nemesis, July 2016
Mass Market Paperback
The End Game, September 2015
A Brit in the FBI #3
Hardcover / e-Book
Nemesis, July 2015
FBI Thriller #19
Hardcover / e-Book
The Lost Key, October 2014
Brit in the FBI #2
Hardcover / e-Book
The Final Cut, September 2014
Nicholas Drummond #1
Paperback / e-Book (reprint)
Power Play, July 2014
FBI Thriller #18
Hardcover / e-Book
Second Shot, January 2014
Paperback
The Final Cut, September 2013
Nicholas Drummond #1
Hardcover / e-Book
Prince of Ravenscar, November 2012
Paperback / e-Book
Tailspin, August 2012
FBI Series #12
Paperback / e-Book (reprint)
Split Second, July 2012
FBI Series #15
Paperback / e-Book (reprint)
Backfire, July 2012
FBI #16
Hardcover / e-Book
The Prince Of Ravenscar, November 2011
Sherbrooke
Hardcover / e-Book
Split Second, July 2011
FBI #15
Hardcover / e-Book
Twice Dead, February 2011
FBI
Trade Size / e-Book (reprint)
The Valcourt Heiress, October 2010
Paperback
Knockout, July 2010
FBI #13
Paperback (reprint)
Whiplash, June 2010
FBI #14
Hardcover
Knock Out, June 2009
FBI #13
Hardcover
Tailspin, July 2008
FBI #12
Hardcover / e-Book
Wizard's Daughter, December 2007
Paperback
Double Take, June 2007
FBI #11
Hardcover
Afterglow, December 2006
Hardcover (reprint)
Lord Harry, September 2006
Paperback (reprint)
Born To Be Wild, July 2006
Paperback
The Aristocrat, December 2005
Trade Size (reprint)
Point Blank, August 2005
FBI #10
Hardcover
Blind Side, July 2004
FBI #8
Paperback (reprint)
Blow Out, June 2004
FBI #9
Hardcover
The Sherbrooke Twins, March 2004
Paperback
Eleventh Hour, October 2002
FBI #7
Paperback (reprint)
Hemlock Bay, July 2002
FBI #6
Paperback (reprint)
Riptide, July 2001
FBI #5
Paperback (reprint)
The Edge, August 2000
FBI #4
Mass Market Paperback
The Target, September 1999
FBI #3
Paperback (reprint)
The Maze, April 1998
FBI #2
Paperback
The Cove, April 1996
FBI #1
Mass Market Paperback
The Sherbrooke Bride, August 1994
Bride #1
Paperback
The Hellion Bride, November 1992
Bride Series #2
Mass Market Paperback / e-Book