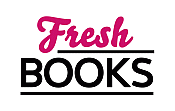 Grab a PSL and a great read in September
Reviews
Burn Notice: The Giveaway
by Tod Goldberg
"Friends and favors - some things should never mix"
Posted October 26, 2010

Michael Weston is a burned spy living in Miami. With the help of his sometimes girlfriend and gun smuggler Fiona, his ex-SEAL buddy Sam Axe, and occasionally his mother and brother, Michael does the odd job for those in need of his special talents. Burn Notice is an original Read more...



Labyrinth
by Kat Richardson
"The Grey is calling -- how much longer can Harper resist?"
Posted October 18, 2010

Harper Blaine is a Greywalker, someone able to crossover into the world of ghosts, and paranormals. The pulsing, colored energy of the grid fills her visions and the voices of the dead fill her mind. Struggling to stay sane amidst the cacophony in her head, Harper knows she's a Read more...



A Legacy of Daemons
by Camille Bacon-Smith
"When half of your family is daemon, life is more than interesting"
Posted September 10, 2010

Evan Davis has been through a lot in his young life, most notably the torture and insanity that has resulted from his half-daemon heritage. Now mostly sane and an integral part of the Bradley, Ryan, and Davis Agency, Evan works occult cases with his daemon father, Brad, and Lily Read more...



The Sweet Scent Of Blood
by Suzanne McLeod
"Faes, and vampires, and murder, oh my!"
Posted August 27, 2010

Genevieve Taylor cracks spells for a living rendering them harmless. Not the greatest job for a noble fae, but it keeps her mind occupied, her secrets safe, and her blood far away from vampires. At least until the father of Mister October, the vampire model accused of killing his lover Read more...



The Demon Hunt
by Kris Greene
"The adventures of the trident-bearing Gabriel and a motley assortment of allies continue"
Posted August 13, 2010

Gabriel Redfeather finds himself the bearer of the Nimrod, a powerful weapon that contains the soul of the Bishop. The more Gabriel uses the magic of the trident, the louder the Bishop whispers in the young man's mind. On the run after the destruction of Sanctuary, Gabriel and the Read more...



Dark Oracle
by Alayna Williams
"Sometimes the Tarot provides more questions than answers."
Posted July 13, 2010

Tara Sheridan wants nothing more than to stay in the solitude of her Tennessee cabin, far away from her short profiler career with the Special Projects division and the horrific case that left her physically and emotionally scarred for life. But when Sophia, a Daughter of Delphi and Tara's Read more...



Heidi Berthiaume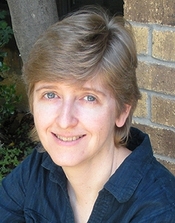 A creative, detail-orientated individual, Heidi rarely writes about herself in third person, unless she has to fill out a bio entry. She enjoys stories in all kinds of media (books, movies, TV shows, theatre, and art), although interpretive dance doesn't do much for her. She developed an iPad app for her children's picture book Bud the Bunny and donates part of every sale to the children's literacy charity Kids Need To Read.
Features & Posts
1 comment posted.

Re: One Touch of Scandal (5:36pm September 26, 2010):

I like playing the hidden puzzle games on Big Fish. Thanks for supporting our feline friends!