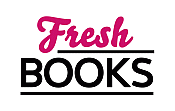 Spring for these books in March
"Faes, and vampires, and murder, oh my!"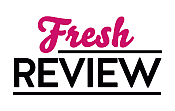 Reviewed by Heidi Berthiaume
Posted August 27, 2010

Genevieve Taylor cracks spells for a living rendering them harmless. Not the greatest job for a noble fae, but it keeps her mind occupied, her secrets safe, and her blood far away from vampires. At least until the father of Mister October, the vampire model accused of killing his lover, calls on Gen to search the body for spells and foul play.
Repeatedly denied access to the victim, Gen finds herself slipping further and further into a mangled mess of manipulation between the rival vampire lords. And with each misstep, the secrets of her past and the dangerous double life of her present come that much closer to being exposed. If that happens, the best she could hope for would be the loss of her job; at worst, she'll end up a blood-slave to a sadistic vampire.
This is a well-written book with a complex plot. Be prepared to drop a lot of things on your mental shelf, knowing it will come together in the end. I enjoyed my time in this urban fantasy world. The brownie's magic is a perfect reflection of her character, the vampire virus and its consequences make sense and are consistent throughout the story, and Gen is a strong heroine with enough flaws to be real. A self-contained novel, there are things that can easily be expanded on and explored in the upcoming novel The Cold Kiss of Death, which I look forward to reading.
SUMMARY
Genevieve Taylor is a Sidhe, one of the noble fae, and she's unusual, even in present-day London where celebrity vampires, eccentric goblins and scheming lesser fae mix freely with the human population. Genny is a rising star at Spellcrackers.com, where she finds the M' in magic - and that invariably leads to mischief, malice and - too often - murder.
Spellcrackers.com is affiliated to the Witch Council, whose ancient tenets prohibit any contact with vampires. Genny also works as a volunteer at a clinic which treats victims of vampire attacks.
Then there's her extra-curricular activity, extracting vulnerable fae lured by the local fang gangs. Genny certainly doesn't wants any closer involvement with the vampire community. But when Mr October, one of the hot calendar pin-up vamps, is accused of violently murdering his girlfriend, Genny's called on to repay an old debt and prove his innocence. And that means consorting with some of the sexiest vamps in London!
THE SWEET SCENT OF BLOOD is the first book of SPELLCRACKERS.COM, a sexy, sassy new series guaranteed to spice up your reading life!
---
What do you think about this review?
Comments
No comments posted.

Registered users may leave comments.
Log in or register now!