Suzanne McLeod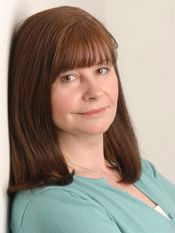 Photo Credit: Philip Hartley

Growing up I was always the child that hid behind the settee, or took a torch to bed, or walked around ignoring the rest of the world, because I was reading a book. The highlight of my week was the trip to the library. Now, the highlight of my year is when I get to take a suitcase of brand new books and escape with it to somewhere hot, with plenty of sea and sand and Margaritas.
In order to afford the books and the holidays, (as well as those other pesky essentials, like food, the mortgage, and bills!) I've been a cocktail waitress, a dance group roadie, and a secretary. I've worked in pubs, hotels and a football club (despite having no love for the beautiful game) and I've sold everything from sweeties to jewellery, and garden sheds to car insurance. Other than reading, my hobbies usually involve knocking down walls, the odd bit of plumbing, and hacking down the weeds that are going for world domination in the garden. My favourite meal is anything fishy, preferably sushi or shellfish, and when not indulging in the holiday Margaritas, I like the odd glass of red wine, or a single malt. Oh, and chocolate, of course!
I was born in London, but spent most of my childhood in the Midlands. Since then I've been a bit of a nomad, having lived and/or worked in most parts of the UK. Now I'm settled on the South Coast about a mile away form the sea, along with my husband and our two rescue dogs, a hyperactive Jack Russell/Lab cross, (she's about the size of a whippet!) and a couch-potato German Shepherd/Lab, who doubles as a tummy on legs.
Strangely, for someone who loves all types of fiction, I didn't consider writing any of my own until five years ago. I was thrilled to have my very first story published, and set about the writing craft in earnest. In December last year, my brilliant agent, John Jarrold, sold the first three books in my spellcrackers.com series to Gollancz. Wow! Was that the best Christmas present ever!
Log In to see more information about Suzanne McLeod
Log in or register now!
Series
Books:
The Bitter Seed Of Magic, January 2012
Paperback / e-Book
The Cold Kiss Of Death, May 2011
Paperback
The Sweet Scent Of Blood, May 2010
Spellcrackers #1
Paperback