"Sometimes the Tarot provides more questions than answers."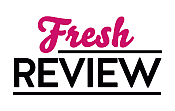 Reviewed by Heidi Berthiaume
Posted July 13, 2010

Tara Sheridan wants nothing more than to stay in the solitude of her Tennessee cabin, far away from her short profiler career with the Special Projects division and the horrific case that left her physically and emotionally scarred for life. But when Sophia, a Daughter of Delphi and Tara's mother's best friend, shows up asking Tara to find a missing scientist, the young woman with the talent for communicating with the Tarot takes the case.
Investigating the remains of Dr. Magnusson's particle accelerator and laboratory with Agent Harry Li, Tara fights to control her fears and discover a clue of what happened to the lab and the missing scientist. Stonewalled by the military and her former boss, Tara and Harry decide to investigate Magnusson's personal life. Able to retrieve the doctor's laptop, the two agents save Cassie and Maggie, Magnusson's daughter and chocolate lab, from a professional hit, although Tara is wounded in their escape. Taking shelter at Harry's foster father's isolated RV, Tara consults her Tarot deck, trying to discover the best path to follow, both for herself and the investigation. What she reads in the cards is both encouraging and terrifying, for Cassie is not the only one with an killer after her. An ambitious Daughter of Delphi has targeted Tara and is using earth power to track the group no matter where they go.
I thoroughly enjoyed DARK ORACLE. While it initially seemed to be the second in a series, Tara's back-story is slowly revealed and the novel is self-contained. Tara is a fully realized character, and her inner growth as well as the way her relationship develops with Harry has an emotional depth that is completely believable. The mix of science and special abilities is a different combination from other urban fantasies. I know little about the Tarot, but the author (AKA Laura Bickle) treated Tara's readings with a delicate touch, letting the reader understand why Tara interpreted the cards the way she did, as well as giving enough of a description of the illustrations that the reader could come to their own conclusions. I highly recommend DARK ORACLE, and hope to see more of Tara's readings in the future.
SUMMARY
TARA SHERIDAN HAS A GIFT . . . AND IT ALMOST KILLED HER.
As a criminal profiler, Tara used science and her intuitive skill at Tarot card divination to track down the dangerous and depraved, including the serial killer who left her scarred from head to toe. Since that savage attack, Tara has been a recluse. But now an ancient secret society known as Delphi's Daughters has asked for her help in locating missing scientist Lowell Magnusson. And Tara, armed with her Tarot deck, her .38, and a stack of misgivings, agrees to try.
Tara immediately senses there is far more at stake than one man's life. At his government lab in the New Mexico desert, Magnusson had developed groundbreaking technology with terrifying potential. Working alongside the brusque but charismatic agent Harry Li, Tara discovers that Magnusson's daughter, Cassie, has knowledge that makes her a target too. The more Tara sees into the future, the more there is to fear. She knows she has to protect Cassie. But there may be no way to protect herself—from the enemies circling around her, or from the long-buried powers stirring to life within. . . .
---
What do you think about this review?
Comments
2 comments posted.
Re: Sometimes the Tarot provides more questions than answers.

What a fantastic review! I love Paranormal Suspense Romance that grabs you from the beginning :)
(Felicia Sparks 12:11pm July 16, 2010)
Intriguing review! I think I'll look for this in the library.
(Robin Greene 12:25pm July 16, 2010)
Registered users may leave comments.
Log in or register now!