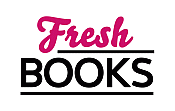 Best reads in December
"Luke - and Ana - get their revenge"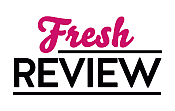 Reviewed by Annetta Sweetko
Posted September 26, 2022

Romance Contemporary | Romance Suspense
Luke and Ana are trying desperately to stay alive, find the package everyone believes they have, and get on with their happily ever after. But it just might be LUKE'S REVENGE that ends them both.

With author Lisa Renee Jones' style of writing - she is, after all, the Queen of the Cliffhanger - you almost want to say something along the lines of "when we were last together - Ana and Luke were at the ranch Ana's stepfather had raised her and trained her" - when they enter his old office (dramatic music) ... and now for the finale of LUKE'S REVENGE.

There are a lot of questions still unanswered as LUKE'S REVENGE begins, but they all come together with the usual twists and turns that Ms. Jones is well known for. Luke at times still questions whether Ana will ever forgive him for the death of her brother, and even in this third book, it comes up a few times. I guess you can understand why he would feel that way, after all, she is F.B.I. and he did kill her brother. It saved the life of a woman the brother had a gun on and his own life, but the guilt and shock tore them apart and continue, in his mind, to affect them. Ana for her part has accepted that she is better with him than apart from him and does her best to keep reminding him of that.

If you had an idea of who the bad guy/guys/gals are, do not be surprised that you just might be very wrong. With the rollercoaster readers are put on - you just might be blindsided by the truth.

I do suggest that you read this trilogy in order: Luke's (Lucifer's) Sin; Luke's Touch and finally LUKE'S REVENGE. It will be well worth whatever time you spend reading this heartbreaking, heart-aching, amazing read. The action is dynamite, the romance is steamy hot and the Walker Security guys are spot on with gunplay and danger.
SUMMARY
The third and final book in the Walker Security: Lucifer Trilogy...

In the mind-blowing and stunning finale, all will be revealed as Lucifer's forever with the woman he loves hangs in the balance.
---
What do you think about this review?
Comments
No comments posted.

Registered users may leave comments.
Log in or register now!