"He will do anything to protect her!"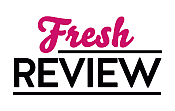 Reviewed by Annetta Sweetko
Posted October 28, 2021

Adeline Rodriguez started over in Verona Bay. She left her horrific past and is now a successful co-owner in a dog grooming business. Unfortunately, with her past she isn't so good with relationships. She has friends and one she counts on is Mac Collins. Trouble is he wants to date her. How could she ever guess that Mac would become her SILENT PROTECTOR and the best date she ever had?
Too bad Adeline didn't just keep turning him down because when she finally does agree to a date, danger rears its ugly head and Mac is afraid he will bring that danger to her door. He should have known he couldn't protect her by staying away, because that isn't what either of them wanted. Soon they are both being shot at, on the run and facing danger together.
SILENT PROTECTOR is a fast-paced, exciting read. Katie Reus takes her fans back to Verona Bay and throws them right into the action. What was supposed to be a get away for Adeline and Mac--who were separately offered a getaway cabin by friends--has them stormed on and flooded in together and when that is over, it is just the beginning.
Adeline was a tutor for Mac's younger brothers, whom he was raising after their parents died and Mac was attracted to her even then but she ran away for her own reasons. After a glimpse of Adeline's past you will understand her fear of getting into a wrong relationship and making the same mistake. It takes a bit for Mac to let her know that they could never be a mistake,
So between the bullets, fires, danger and intrigue there is an amazing romance, well-balanced family situations, and good friends that round out an amazing read. If this sounds good then get your hands on SILENT PROTECTOR and enjoy!
SUMMARY
Some secrets keep you safe…

Adeline Rodriguez left her violent past behind, buried her secrets and started over in Verona Bay. Now a successful co-owner in a local pet grooming business, she's made a life for herself in this idyllic community, and has real friends. Thanks to her past, the only thing she hasn't mastered yet is a real relationship. And when circumstances lead her to finally let her guard down with sexy Mac Collins, he completely ghosts her. Her first instinct is to close herself off again, but she decides to confront him instead—and that fateful decision puts her directly in the crosshairs of a killer.

Others can destroy you…

Mac has wanted Adeline since the moment they met, but she made it clear that she didn't want a relationship. So he kept his distance. When they're trapped together in a remote cabin, things change between them. But Mac's past has come back to haunt him, so he pushes her away to protect her. Unfortunately, it's already too late. Adeline is now a target too. To save her, Mac has no choice except to end the threat. Only then can he try to win over the woman he can't live without. But winning over the feisty Adeline might prove to be harder than stopping a killer.
---
What do you think about this review?
Comments
No comments posted.

Registered users may leave comments.
Log in or register now!