"Halloween comes to Christmastown"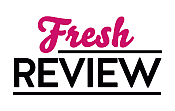 Reviewed by Debbie Wiley
Posted October 3, 2021

Mystery Hobbies | Mystery Cozy
April Claus knew she was tackling a huge job when she married THE Santa Claus, but she never envisioned just how different Christmastown would be from her own cozy bed and breakfast in Oregon. Christmastown, for all its focus on sugary treats, has never celebrated Halloween! April is determined to change that but someone else is opposed to Halloween. It starts with a slaughter of pumpkins in the greenhouse but then things take a deadly turn when Tiny Sparkletoe is murdered, seemingly by a snow monster, and now all of Christmastown is in an uproar!
MRS. CLAUS AND THE HALLOWEEN HOMICIDE is the second book in the Mrs. Claus Mystery series, and oh what a delightful treat! You don't have to read the first book, MRS. CLAUS AND THE SANTALAND SLAYINGS, to enjoy Liz Ireland's newest offering in the series, but it does provide a little more background into April's difficulties with her new role as Mrs. Claus. Liz Ireland has crafted a hilarious take on what it means to be Mrs. Claus and I suspect that readers will want to enjoy each and every moment, no matter which book pulls them in first!
I love that April is starting to fit into Christmastown, even though there are definitely some hiccups along the way. I can't even begin to imagine being dropped into her world and coping with all the responsibilities and tasks of her new role. Never mind that she is supposed to smile and be cheery through it all! I love that she is bringing her own unique personality to Christmastown, and I only wish I could visit Christmastown at Halloween!
MRS. CLAUS AND THE HALLOWEEN HOMICIDE has so many hilarious moments that even now I'm still laughing. Reindeer cookies and snow beasts are my two favorite parts, but there is so much to appreciate and enjoy in Liz Ireland's world. I particularly love that she weaves in deeper issues within the chaos and craziness of Christmastown, so the story doesn't devolve into pure silliness. Instead, there is a darned good story coupled with lots of humor and laughs! If you're looking for a read to make you laugh out loud, look no further than MRS. CLAUS AND THE HALLOWEEN HOMICIDE!
SUMMARY
April Claus knows being married to the real Santa makes every day feel like Christmas. But when a different holiday arrives at the North Pole, so does murder . . .

For the first time ever, Christmastown is celebrating a strange new tradition—Halloween. But not everyone is willing to watch their dependable winter wonderland get overrun by carved pumpkins and costume parties. As a series of scary happenings hit Santaland, each one more intense than the last, April realizes having a role in the festivities could cost her family, friends—even her own life.

April isn't the only unlucky target. Outspoken elf Tiny Sparkletoe is found dead in the snow outside his cottage, crushed in the middle of what appears to be a monstrous footprint. With mayhem descending like reindeer on rooftops, April must stop the Halloween killer before the fate of Mrs. Claus becomes another creepy tale to tell in the dark . . .



---
What do you think about this review?
Comments
No comments posted.

Registered users may leave comments.
Log in or register now!