"Eve and Joe put their lives on the line!"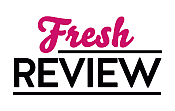 Reviewed by Annetta Sweetko
Posted June 6, 2021

Romance Suspense | Suspense Women Sleuth | Thriller
Scientist and dedicated doctor Diane Connors has a secret that could shock the world if she survives to tell it. So she turns to people she knows she can trust - Eve Duncan and Joe Quinn. She knows he will take THE BULLET meant for her because that is the kind of man he is. After all, he is her ex husband.
Diane brings a load of problems to the doorstep of Eve and Joe and anytime there are unidentified remains Eve finds she has to help. It is what she does after all - find closure for those who are missing loved ones if possible. Finally happy in their quiet life, living with their extraordinary son the last thing they want is to face danger but if what Diane says is true then they have no choice or the world will lose a miracle.
THE BULLET is an action-packed, emotion-filled storyline that only author Iris Johansen can give her readers. I do have to admit I may have been biased against Diane Connor, for Eve's sake - because I really didn't get much of a feel for her in past books. I just saw a spoiled rich girl but in THE BULLET she is intelligent, strong-willed and determined. There are still a few emotional vexations from the past that need to be worked out but they are fixed up quite nicely.
Along for the ride is Catherine Ling who was called to bodyguard Diane by Hu Chang (from Catherine Ling series) and her nemesis and sometimes lover Richard Cameron pops in. There are a number of amazing characters that fill out the pages with a life of their own - some you will love and others you most certainly will not even like! And, of course, Michael, Eve and Joe's amazing son, who sees things in dreams that are more than dreams, helps to solve the mystery and save a number of lives.
THE BULLET will have you riveted to the pages from the first to the last as you read this action-packed, suspense-filled, emotional (with a few heartwarming touches of romance) amazing book.
SUMMARY
Eve Duncan and Joe Quinn must protect the life of a brilliant scientist so that she can live long enough to bring her discovery to the world, in this fast-paced thriller from #1 New York Times bestselling author Iris Johansen.

Diane Connors is a dedicated doctor with the world's biggest secret, a discovery that could have shocking global ramifications. But while conducting private research trials, word has gotten out. The wrong people have heard the news and now want to hide Diane's achievement for their own ends.

With nowhere else to turn, Diane finds herself on the doorstep of the last man she wants to ask for help: her ex-husband, Joe Quinn. Joe has remarried, and he and his wife, Eve Duncan, seem blissfully happy in their quiet, rural life until they are faced with the challenge of risking it all—even their marriage itself—for the greater good …

Now Eve is trapped in a web of murder and deceit as powerful enemies rush to cover up the truth, determined that Diane's discovery goes with her to the grave—even if Eve and Joe get buried with her.
---
What do you think about this review?
Comments
No comments posted.

Registered users may leave comments.
Log in or register now!