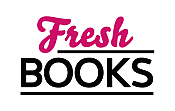 Pick up great June books for summer reading
"Unit of college-educated U.S. women rebuild WWI villages in the Somme and build lasting ties to one"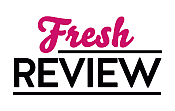 Reviewed by Make Kay
Posted April 8, 2021

Women's Fiction Historical | Historical
I first came to know and love author Lauren Willig through her Pink Carnation historical romances with a heavy Napoleonic era spy/mystery influence. While the Pink Carnation books are filled with charm, Willig has pivoted to writing historical fiction in a more serious vein, and the results are all one could hope for. BAND OF SISTERS is based on the real-life Smith College Relief Unit. A group of collegiate American women went to France to help rebuild and restore villages that were bombed by the Germans in World War I.
There is lush historical detail in this glorious telling of the brave group of women who intrepidly forged their own path. At the base of all the story components, this is a character study, showing us the hearts of the different young women. The interplay between the women is also engrossing. These are typical young women, with cliques, catty personalities, and the usual spats of young ladies living in close quarters. The backdrop of the ongoing trench warfare around them provides stresses that serve to bring the women closer together.
The Smith College Relief Unit lived in a mostly bombed-out chateau in Grecourt, crammed in just a few army barracks hastily thrown up and are just a few miles from the front line of the Somme. Using this as their base, they assist the numerous villages around them to replant and rebuild. All told, less than 20 women undertake to clothe, feed, and assist more than 2,000 villagers. This is a book about ingenuity, gumption, and incredible bravery. It's made even more astonishing by the fact that these women had no idea what they were doing at the beginning, but my goodness did they learn rapidly once they were dumped into the crucible of the Somme.
I spent a number of moments with my heart in my throat as the battles heated up. The entire book is riveting. While I've mostly moved away from historical fiction these days, a gifted writer like Willig will always bring me to pick up her latest offering. The horrors of war are deftly shown as we watch capable young women navigate both the maturation of their own Relief Unit and the vast relief machinery that they provide. Lauren Willig's BAND OF SISTERS is a deeply satisfying historical delight.
SUMMARY
A group of young women from Smith College risk their lives in France at the height of World War I in this sweeping novel based on a true story—a skillful blend of Call the Midwife and The Alice Network—from New York Times bestselling author Lauren Willig.

A scholarship girl from Brooklyn, Kate Moran thought she found a place among Smith's Mayflower descendants, only to have her illusions dashed the summer after graduation. When charismatic alumna Betsy Rutherford delivers a rousing speech at the Smith College Club in April of 1917, looking for volunteers to help French civilians decimated by the German war machine, Kate is too busy earning her living to even think of taking up the call. But when her former best friend Emmeline Van Alden reaches out and begs her to take the place of a girl who had to drop out, Kate reluctantly agrees to join the new Smith College Relief Unit.

Four months later, Kate and seventeen other Smithies, including two trailblazing female doctors, set sail for France. The volunteers are armed with money, supplies, and good intentions—all of which immediately go astray. The chateau that was to be their headquarters is a half-burnt ruin. The villagers they meet are in desperate straits: women and children huddling in damp cellars, their crops destroyed and their wells poisoned.

Despite constant shelling from the Germans, French bureaucracy, and the threat of being ousted by the British army, the Smith volunteers bring welcome aid—and hope—to the region. But can they survive their own differences? As they cope with the hardships and terrors of the war, Kate and her colleagues find themselves navigating old rivalries and new betrayals which threaten the very existence of the Unit.

With the Germans threatening to break through the lines, can the Smith Unit pull together and be truly a band of sisters?
---
What do you think about this review?
Comments
No comments posted.

Registered users may leave comments.
Log in or register now!