"Riveting murder mystery"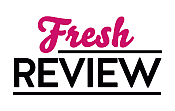 Reviewed by Sandra Wurman
Posted February 11, 2021

Romance Suspense | Romance Western
I truly can't figure out B.J. Daniels does it. . . FROM THE SHADOWS begins with a rather benign introduction to a man spending time in an empty, abandoned-looking hotel that is known for ghosts. Yes, you read that correctly. A hotel staff reunion brings people back to Crenshaw Hotel and where FROM THE SHADOWS takes an uneasy and chilling turn with creepiness and a side of murder.
As the members of this group descend on the Crenshaw Hotel we meet ten characters who all shared a tragic event and managed to survive into adulthood. But someone is the murderer, after all--Megan did not kill herself. Everyone had been cleared during the original investigation. So now what? Why have they been issued invites to a weekend at this hotel on its way to market and probably slated to be razed?
Conjure up the scene of the scariest whodunit and voila... there is FROM THE SHADOWS. Suffice it to say, everyone is still under suspicion in this group. And there is even an invitee who was not a staff member. . .
Casey Crenshaw inherited the hotel from her Grandma Anna. Casey has never returned to the hotel since Megan was killed. Now all she wants is to locate some items that Anna wanted her to find and follow through with a promise Casey made to her grandma. After these steps are taken Casey is anxious to proceed with the sale.
Every word counts in a B.J. Daniels novel. FROM THE SHADOWS has many dark moments as each character is enmeshed in their own private memories of Megan, her treatment of them, and that night. There are some that are indeed evil or have evil inclinations. As you read FROM THE SHADOWS there are several characters who are candidly unhinged and for the last ten years maintained an appearance of normalcy and innocence.
These folks are still haunted by the events of that evening. In addition to Casey's task from her grandmother before the hotel goes up for sale, we also have Finn, who had a previously unknown connection to Megan, and for some reason received an invite to this weekend reunion.
At times everyone looks guilty... They all admittedly hated Megan – or thought they loved her – and some did wish her dead. So which character got their wish? Is it someone we have already met or is it possible that there is someone lurking in the background that wants revenge?
If you are looking for a page-turning crime novel that is truly riveting and addictive then look no further than FROM THE SHADOWS by B.J. Daniels and uncover all the juicy truths for yourself.
SUMMARY
Dark secrets will always come to light…

Some people might dream of inheriting a hotel in picturesque Buckhorn, Montana. To Casey Crenshaw, though, her late grandmother's property is a white elephant to be sold as quickly as possible. The place has been boarded up for years, and locals murmur about ghost sightings since a young woman was murdered there. It's not imaginary ghosts that worry Casey, but the flesh-and-blood man who's throwing a wrench into all her plans.

Finn Faraday intends to find out what really happened at the hotel. Not even the capable, highly independent redhead who owns it will stop him. But though the quest draws Finn and Casey together, digging into the past is dangerous, especially when there are others determined to keep the truth hidden—by any means necessary,
---
What do you think about this review?
Comments
No comments posted.

Registered users may leave comments.
Log in or register now!