"Crazy clues, cyphers, assorted crooks, and a pinch of murder make for a Christmas treat!"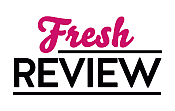 Reviewed by Miranda Owen
Posted December 4, 2020

Mystery Historical | Mystery Cozy | Holiday
MURDER ON A MIDNIGHT CLEAR is the sixth installment in Sara Rosett's "High Society Lady Detective" series set in 1920s England. At the end of the previous story, Olive Belgrave and Jasper Rimington came to a romantic understanding. Everything was going along swimmingly, but Olive found that Jasper was a little too enigmatic at times, and there were some things she needed to know about him to rest easy. MURDER ON A MIDNIGHT starts out with Olive utilizing her burgeoning amateur sleuth skills by shadowing Jasper and looking onto his activities. This is no psychological thriller, and Olive is never in any danger from her beloved Jasper, but she does wander into a boatload of mysteries.
Olive's investigations take her to Holly Hill Lodge where Jasper, and a huge cast of quirky characters, are staying over Christmas. I like house parties and a wide assortment of potential suspects in a mystery novel, and MURDER ON A MIDNIGHT CLEAR has both. Rather than be annoyed at Olive looking into his affairs, Jasper soon takes on Olive as a fellow investigator in his undercover work. Although Olive enlisted Jasper help her out a bit in the previous story, this is the first time they've worked as equals throughout an entire mystery. The chemistry between these sleuths is fab and there's no obnoxious overprotectiveness or condescension on Jasper's part. There is initially two mysteries and the question naturally becomes whether the two are related. I enjoyed Sara Rosett's balance of holiday fun and hint of danger. Jasper's primary concern is espionage, treasonous shenanigans, and codes, while Olive primary concern is the strange disappearance of Bankston the butler. Rather than the butler as the classic suspect, the butler in this story is the victim. To find out what happened to Bankston and why, Olive and Jasper hunt clues, grill suspects, and dig up what they can about his life. I'm always fascinated when the detectives must find out the various, and sometimes bizarre or questionable, aspects of a person's life in order to find the key to solving a murder. Several of the suspects seemed flawed yet likable, and I was desperately hoping they weren't the guilty party.
MURDER ON A MIDNIGHT CLEAR serves up a hefty serving of clues, cyphers, crooks, and Christmas fun with murder thrown in the mix for good measure. In addition to working out several brain teasers, solving the mysteries at Holly Hill Lodge draws Jasper and Olive closer together, and thereby advance their relationship. I look forward to reading Sara Rosett's next "High Society Lady Detective" mystery.
SUMMARY
A snowbound country mansion, a missing butler, and a Christmas case . . .
Olive and Jasper have never been closer-except in one area. Jasper is still reticent about his frequent disappearances from polite society. With the holidays approaching and no paying client on the books, Olive decides to shadow Jasper when he's unexpectedly called away. Her search brings her to Holly Hill Lodge where an eclectic group has gathered to celebrate an old-fashioned English Christmas.
The guest list includes a celebrated lawn tennis champion, a fussy scientist studying snowflakes, a persuasive luggage salesman, a famous lady explorer, and the family's eccentric aunt who has a fondness for the newfangled drinks called cocktails.
When the butler goes missing, Olive and Jasper must work together to solve the Christmas crime-as well as the secret Jasper hides. Murder on a Midnight Clear is the latest installment in USA Today bestselling author Sara Rosett's popular High Society Lady Detective series.
Unwrap this 1920s Christmas mystery with all the trimmings-carols, a Yule log, plum pudding . . . and murder.
Excerpt
21 December 1923
Despite the gray clouds hanging low over London, the city sparkled with Christmas cheer. Boughs of evergreen, glittering tinsel, and sprigs of holly decorated the storefronts as I made my way along the pavement in the bustle of holiday shoppers. The aroma of roasting chestnuts wafted through the air as I waited for a gap in the traffic before crossing the street, my breath making little white puffs that the sharp wind whisked away.
My mood didn't quite match the jolly atmosphere. I was frustrated with a case. I'd been on the hunt for information for days, but I'd discovered absolutely nothing. The edifice of Harrods came into view, and I made an effort to shake off my irritation. I was meeting my cousin Gwen for afternoon tea and Christmas shopping. I'd seen her so rarely since her engagement that I didn't want my crossness to set the tone for our time together.
I was early, so I threaded through the shoppers to the Food Hall with its colorful tile roundels. Peacocks, fruit trees, and medieval hunting scenes decorated the ceiling and walls. The array of food was rather dizzying, especially considering that I'd passed a soup kitchen on my walk to the department store. Stacks of fruit and vegetables were arranged in brightly colored pyramids. Rows of fresh bread dusted with flour sent out a warm yeasty aroma. Meat, cheeses, eggs, and chocolate all had their own areas and tempted me with elaborate displays. A few months before, I wouldn't have been able to afford more than a few buns. Today I had funds in my bank account, but I couldn't bring myself to buy anything but essentials since I was already splurging on afternoon tea with Gwen. I ordered tins of Earl Grey and Darjeeling at the tea counter and arranged to pick them up later.
"Olive!"
I spotted Gwen moving through the throng, her blonde curls peeping from under the brim of her pale blue cloche. "It's wonderful to see you," she said as we brushed cheeks. "I've missed you. I have so much to tell you."
"I can't wait to hear it."
"But I'm famished. Tea first?"
"I couldn't agree more."
We went up to the Georgian, and once we were seated and had ordered, I said, "First, I want to hear all about your visit with Inspector Longley's parents."
"You must call him Lucas, you know," Gwen said.
"It will be difficult, but I'll try." I'd met Longley during a murder investigation at Archly Manor. It was hard for me to think of him as anything but an inspector. His Christian name seemed to lodge in my throat, but surely with practice it would become natural to refer to him as Lucas. "How was the visit with Lucas' parents?"
"It went quite well. They're charming and were very welcoming."
"I'm so glad, but I expected nothing less." Gwen was one of the sweetest people I knew. She had a warm disposition, and I couldn't imagine someone being disappointed with her as a daughter-in-law. "And Mr. and Mrs. Longley will be at Parkview for Christmas?"
"Yes, and you really must come up before Christmas Eve."
"Oh, no. I don't think so. Your families are still becoming acquainted. The visit is a time for Mr. and Mrs. Longley to get to know Aunt Caroline and Uncle Leo. I don't want to intrude on that."
"You're not intruding. You're family."
"That's kind of you, and I do appreciate it, but I still have a few things to take care of here. And I'm quite happy in my little flat. It's wonderful to have a space of my own." As much as I'd liked my former landlady at the boarding house, having my own space was splendid. "I'll arrive at Parkview on Christmas Eve, just as we planned."
"Have you heard from your father?" Gwen asked as our tea arrived. "It's definite he and Sonia won't be back before Christmas?"
"I had a letter from Sonia. They arrived and are settled into their pensione. It's cooler there than they expected but much drier than Nether Woodsmoor, so they're quite happy with the arrangement."
"How long do they expect to stay?"
"At least until after the New Year. Sonia isn't one to take chances with Father's health."
"It's a shame they won't have an English Christmas, but I suppose the arrangement is for the best."
"When it comes to Father's health, I completely defer to Sonia, even though I will miss them." My father had had a bad health scare a while back, and Sonia had nursed him through it. When he developed a cough a few weeks ago at the beginning of December, Sonia had declared she didn't like the sound of his rattly breathing. She'd decided they had to depart for a warmer, drier climate, and she'd packed and made arrangements to leave immediately.
"I don't see why you won't come down to Parkview earlier. What's holding you here in London? You don't have a case, do you?"
I hesitated, and Gwen, who had been choosing between the smoked salmon sandwich and the watercress, looked up and studied my face. "You do have a case."
"Only one of my own making."
Gwen selected the smoked salmon and tilted her head. "What does that mean?"
"Well . . . it's something that I'm curious about, so I'm looking into it."
Gwen paused, the sandwich suspended in midair. "You're not still chasing about after Jasper, are you?"
It was no use dissembling to someone you had known since you were in a pram. "Yes, in fact I am."
Gwen placed her sandwich on her plate with great care. "I don't think it's a good idea, following Jasper. I'm sure he's just doing his normal things."
"What do you mean?"
"Oh, you know." Gwen waved a hand. "Attending art shows, going to his club, and making up numbers at dinner parties—that sort of thing."
I gave my attention to stirring another lump of sugar into my tea. I couldn't reply because that was exactly what Jasper had been doing. Except for repeatedly using the Gloucester Road tube station, I couldn't detect anything unusual in his actions. But I wasn't about to give up.
My face must have given away my intentions because Gwen said, "Olive, if Jasper is 'up to something,' as you call it, he'll tell you about it . . . eventually."
"Will he?" The teaspoon jangled against the saucer as I put it down . . .
---
What do you think about this review?
Comments
No comments posted.

Registered users may leave comments.
Log in or register now!