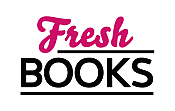 April showers are here, settle with a great read!
"A turn-of-the-millennium cold case motivated by drug debt or local law enforcement corruption"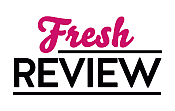 Reviewed by Laura Mueller
Posted October 5, 2020

True Crime | Non-Fiction Memoir
Did you ever read that thriller about the woman that got murdered in her trailer, and her daughter and her daughter's best friend went missing? You know, the one where the cops initially investigated the scene and didn't even realize they had overlooked the body of a second murder victim, so one of the missing girls' mothers took matters into her own hands? No? Probably because it's not a thriller, but rather a true crime that happened at the turn of the millennium in a small community in Oklahoma. Jax Miller's HELL IN THE HEARTLAND covers the Freeman-Bible murder case, the happenings leading up to that grisly night, and the long line of potential culprits with ties to the affected families.
If you've recently seen John Grisham's The Innocent Man on Netflix or read his true crime work, you may be expecting a similar peek behind the curtain into the Oklahoma State Bureau of Investigation's corruption and egregious failures – there are some parallels between the cases, including the fact that both crimes occurred in small towns only three hours apart in Oklahoma. Two factors differentiate Miller's work from Grisham's – first, the Freeman-Bible case remained unsolved at the time of Miller's writing, and second, Miller's storytelling style differs from Grisham's.
Miller significantly invested her personal time, energy, and emotions into investigating the Freeman-Bible case. HELL IN THE HEARTLAND can read like her personal journal at times, noting when she is scared or frustrated, or describing her concerns about how she might portray members of the community that she's met and spent time with. Although it is at times interesting to understand her opinions about her research and interpersonal interactions, Miller never fully peels back the layers to reveal why she became so deeply connected to this case. Furthermore, jumping between her personal reflections and disconnected vignettes about various individuals she encountered across multiple years of research makes it difficult to understand the story's through-line and follow the narrative as it progresses. More time is spent on exploring dirty secrets and the characters that hold them in the community than on understanding the victims, their lives, the sequence of the case, how it went cold, and what hope remains for resolution, which may leave readers feeling less connected to the Freeman and Bible families than they might expect.
Miller describes Oklahoma and this community in hauntingly beautiful prose that may entice readers to explore some of her fiction thrillers. Readers interested in exploring the multiple failure points and suspects in a true crime case will enjoy learning about this very thoroughly-researched cold case and subsequently exploring some of the additional resources Miller highlights in HELL IN THE HEARTLAND. Those that prefer a straightforward progression toward a conclusion with a definitive resolution may prefer to pick up an alternative suspenseful thriller or true crime work instead.
SUMMARY
S-Town meets I'll Be Gone in the Dark in this stranger-than-fiction cold case from rural Oklahoma that has stumped authorities for two decades, concerning the disappearance of two teenage girls and the much larger mystery of murder, possible police cover-up, and an unimaginable truth...

On December 30, 1999, in rural Oklahoma, sixteen-year-old Ashley Freeman and her best friend, Lauria Bible, were having a sleepover. The next morning, the Freeman family trailer was in flames and both girls were missing.

While rumors of drug debts, revenge, and police corruption abounded in the years that followed, the case remained unsolved and the girls were never found.

In 2015, crime writer Jax Miller--who had been haunted by the case--decided to travel to Oklahoma to find out what really happened on that winter night in 1999, and why the story was still simmering more than fifteen years later. What she found was more than she could have ever bargained for: evidence of jaw-dropping levels of police negligence, entire communities ravaged by methamphetamine addiction, and a series of interconnected murders with an ominously familiar pattern.

These forgotten towns were wild, lawless, and home to some very dark secrets.
---
What do you think about this review?
Comments
No comments posted.

Registered users may leave comments.
Log in or register now!