"Her world is shattered, but she will find herself again."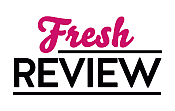 Reviewed by Annetta Sweetko
Posted May 14, 2020

The Hollywood Sullivan family seems to have it all with their history in movies and stage, stretching way back in the family lore. They are all gathered to celebrate and relax at the family hideaway. Caitlyn Sullivan is the youngest star of the family and their greatest treasure, but on one fateful day, a simple game of hide-and-seek with her cousins turns into a nightmare. She is kidnapped right under the family's noses. Luckily, Cate manages to escape the kidnappers and find her way to safety. Callan Cooper had gone downstairs to sneak a midnight snack only to find a bloodied, scared girl, and his life is forever changed. Back safely with her family, things do not turn out quite as expected as secrets come out, shocking everyone, and Cate's life will never be the same.
It will take years before Cate feels safe, years of soul searching, lost loves, and changing careers before she is back where it all began. To the boy who helped rescue her and the world she once loved. Has she returned to safety? Or is safety only an illusion?
Author Nora Roberts's writing style always pulls her readers completely into her stories, making them feel as if they are right in the middle of the drama. HIDEAWAY is no different - my heart was pounding in fear in a number of places and I found myself angry in others, right along with our young heroine and the woman she becomes. I loved following the family as they gear up to protect, if not a little overprotective, but understandable when the secret erupts.
Caitlyn goes from a free-spirited young girl to one who has little trust, but we watch as she finds herself and is led back to where it all began. She grows up getting hit by loves lost, impossible to avoid scandals forced on her by the real guilty party, but she does find herself and the perfect career. She returns to California and her family home and to the boy, now a man, who becomes more than her childhood hero. Callan is a rancher who loves what he does for a living and though his feelings are real, he figures Hollywood will one day call her again. But, danger keeps lurking and he can't help but be the hero. The romance between them is a little on the fast and furious side, but I guess that is expected as they both waited a long time to find each other again.
As with anything by Nora Roberts, HIDEAWAY will hold you spellbound as you watch a girl become a strong woman, who finds trust again and a strong love and holds on.
Learn more about Hideaway
SUMMARY
A family ranch in Big Sur country and a legacy of Hollywood royalty set the stage for Nora Roberts' emotional new suspense novel.
Caitlyn Sullivan had come from a long line of Hollywood royalty, stretching back to her Irish immigrant great-grandfather. At nine, she was already a star—yet still an innocent child who loved to play hide and seek with her cousins at the family home in Big Sur. It was during one of those games that she disappeared.
Some may have considered her a pampered princess, but Cate was in fact a smart, scrappy fighter, and she managed to escape her abductors. Dillon Cooper was shocked to find the bloodied, exhausted girl huddled in his house—but when the teenager and his family heard her story they provided refuge, reuniting her with her loved ones.
Cate's ordeal, though, was far from over. First came the discovery of a shocking betrayal that would send someone she'd trusted to prison. Then there were years spent away in western Ireland, peaceful and protected but with restlessness growing in her soul.
Finally, she would return to Los Angeles, gathering the courage to act again and get past the trauma that had derailed her life. What she didn't yet know was that two seeds had been planted that long-ago night—one of a great love, and one of a terrible vengeance…
---
What do you think about this review?
Comments
No comments posted.

Registered users may leave comments.
Log in or register now!