"Lisa Kleypas at her absolute best!!"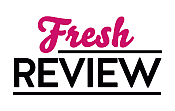 Reviewed by Jessica Grogan
Posted February 19, 2020

Tom Severin is a railway magnate who loves a challenge but grows bored soon after accomplishing his goal. His latest goal is winning over Cassandra Ravenel, a beautiful and quiet woman more interested in love than being a challenge.
I pre-ordered this title the day I saw it on sale. I know I will be reading it again because I absolutely loved it! Based on the blurb, I was honestly expecting another title where the hero and heroine marry immediately and then come to love each other throughout. And I was okay with that because it's a great trope. I can say I was pleasantly surprised, however, when that is not what happened.
I fell in love with Tom in the first chapter. He considered himself to be such a controlled and calm man and immediately lets his emotions take over the first time he meets Cassandra. He regained control of his composure, but it was those little glimpses of his heart throughout the book that just made me adore him. I loved Cassandra, too, even if it took maybe one more chapter. She is just such a good person but had a quiet strength about her that let her go after what she really wanted in her life. That's what made her such a good match for Tom because she wasn't afraid to stand up for herself with him and tell him no when she needed to.
As I said, the plot surprised me and didn't go the direction I was expecting, at all. It was nice to see Cassandra and Tom get to know each other throughout without being forced into marriage at the very beginning (even though I love that trope). The major conflict near the end felt real and didn't feel like just a plot device to force Tom and Cassandra together. Overall, this was just a fabulous read, and I cannot wait for Lisa Kleypas' next!
SUMMARY
Everything has a price . . .
Railway magnate Tom Severin is wealthy and powerful enough to satisfy any desire as soon as it arises. Anything—or anyone—is his for the asking. It should be simple to find the perfect wife—and from his first glimpse of Lady Cassandra Ravenel, he's determined to have her. But the beautiful and quick-witted Cassandra is equally determined to marry for love—the one thing he can't give.
Everything except her . . .
Severin is the most compelling and attractive man Cassandra has ever met, even if his heart is frozen. But she has no interest in living in the fast-paced world of a ruthless man who always plays to win.
When a newfound enemy nearly destroys Cassandra's reputation, Severin seizes the opportunity he's been waiting for. As always, he gets what he wants—or does he? There's one lesson Tom Severin has yet to learn from his new bride:
Never underestimate a Ravenel.
The chase for Cassandra's hand may be over. But the chase for her heart has only just begun . . .
---
What do you think about this review?
Comments
No comments posted.

Registered users may leave comments.
Log in or register now!