"The Reaper finds his soulmate"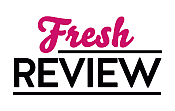 Reviewed by Annetta Sweetko
Posted January 19, 2020

Kyra Kavanaugh has a secret that could bring Death right to her door. She is aware Reapers exist and should know better than to keep following the DARK ALPHA TEMPTATION. But, Dubhan draws her in as if he has woven a spell over her, little does she realize that once she does come face to face with the Dark Fae Reaper, her world will change forever.
Dubhan never expected to find someone like Kyra. He had watched as other Reapers had fallen in love but never thought it would happen to him. Aside from the family/trust problems he had before he died and became a Reaper, there was too much that needed attention. Death wanted Xaneth found, as he had put himself out for her and the good guys, so some of the Reapers were searching for him. Then there were the "Others": the beings that want to destroy the Dragon Kings and probably in the process the whole world as it is known. He didn't have time to fall in love, but sometimes you just don't need a lot of time to fall in love.
I loved how Kyra spoke her mind even to Death and Cael and gave the goddess another way to look at things. She knew knowing about the Reapers was a dangerous thing, especially for a full Fae, but she couldn't help the pull she felt. She had a confusing past, with a less than loving family, and aunt her raised her to rarely use her magical abilities and who disappeared without a word. In the end, Kyra has to make a painful decision. She can either do what's right or join those in the wrong because they are family?
DARK ALPHA TEMPTATION is the continuing Reapers series by Donna Grant that will have you thinking .... wait a minute! Did I just read that? Ms. Grant loves to give answers to questions and then make you wonder if what you read, was really what you thought you read. As an example of a possible twist to the works, Rhi defeated Queen Usaeil ... or did she? Her body and the Dark Fae King Balladyn disappeared but, Death didn't take them. So - what happened really? I am guessing that Ms. Grant knows and she will let us know in time.
Here is a quick note here about Xaneth, he is in DARK ALPHA TEMPATION working to free himself from the prison Usaeil had put him in. Reading about his trials makes you want to say, "Hang on Xaneth, the Reapers are searching for you".
DARK ALPHA TEMPTATION is an amazing read as the Reapers and Death learn more about the "Others" and must decide where they stand. In the middle of that decision making there is a mystery to who caused the death of three people that Kyra had dealt with, where is the human kid who has disappeared with a very telling book, and a steamy/sweet romance that will add to the racing heart of the readers. So in simple words, the perfect read! You will want to do yourself a favor and plan out time without interruptions for DARK ALPHA TEMPTATION because you won't want to put it down for anything!
SUMMARY
There is no escaping a Reaper. I am an elite assassin, part of a brotherhood that only answers to Death. And when Death says your time is up, I'm coming for you…
Carrying Death's orders is my sole duty. I've never had reason to question her, even if I disagreed. But Kyra's fierceness and willpower sheds light on my mission. She drives the darkness of my world away. The answers to the Others' goals lie in her past. For Kyra, I will risk going against Death's wishes. For her...I will battle the past and the future itself.
---
What do you think about this review?
Comments
No comments posted.

Registered users may leave comments.
Log in or register now!