"They take the past, present and make a future."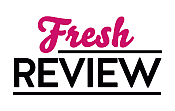 Reviewed by Annetta Sweetko
Posted July 9, 2019

One of the hardest things Evie Bishop has ever had to do was remember her training and leave Dylan Blackwood behind. She had not meant to fall for him during the op to stop a human trafficker, but she had, and she certainly had not expected a proposal from the man. Evie has had enough of that life now and retires to come home, only to find her family in chaos; one brother in a coma and the other hiding out wanted for murder, then on top of that one of her former team members arrives wounded telling her that other operatives are being gunned down. It might be a coincidence, but with her injury, it could be dangerous for both of them. Where to turn? The only man she can trust and the one man whose heart she broke, Evie is surprised that he would become her very own BISHOP'S KNIGHT in shining armor.
Dylan Blackwood is furious with Evie for leaving him after his proposal, but when she arrives with a wounded friend, he can't turn her away. Knowing now that there is more to her than he even imagined back then, he is willing to help her family and her. Not quite as trusting as before, but his heart won't let him turn his back when she is in danger. Though, it certainly looks like she can handle anything thrown her way as the mystery of her past starts to click in place.
BISHOP'S KNIGHT is one of those books that you just don't want to end. There is action, danger, intrigue, twists and turns and a good hit of steamy yet sweet romance all rolled into the pages. The emotional roller coaster will have you holding on for dear life as you delve into the past where Evie and Dylan first connected and now as they work together to solve parts of the danger to her and her friends. There is a little tension toward the end that might have you saying "Uh oh!" when the bad guy throws out the fact that Dylan was played in the first op, but the couple making up made the ending just that much sweeter.
As other authors have begun to do, Katie Reus adds a second romance in the mix with Dylan's doctor friend Finn Kelly, who comes to take care of her wounded friend Samara and they fall for each other. Then, of course, you have to add in the ridiculously cute dog Cooper; the bodyguard/friend of Dylan's Leo Webster, who isn't so sure what to make of Evie coming back; her two brothers who have troubles of their own and you have the beginning of this amazing Endgame trilogy.
SUMMARY

The Bishop siblings' family is on the verge of collapse as all three find themselves embroiled in danger. Family bonds may keep them alive…but only love can give them something to live for. Read BISHOP'S KNIGHT, the first novel in this ALL NEW heart-pounding Endgame trilogy!
She needs his help…
Thanks to years of government training, Evie Bishop knows how to get into places she doesn't belong—and she's very good at it. But years of doing black ops work burned her out, so she returns home—to unexpected chaos. One of her brothers is in a coma, and the other is in hiding, wanted for murder. Then a fellow operative from her past shows up shot and bleeding with news that an assassin is gunning for everyone involved with a past op. She's forced to turn to the one man she knows she can trust—the man whose heart she broke.
But it will come with a price…
When Dylan Blackwood proposed a year ago, Evie turned him down flat and walked out of his life. He's stunned when he finds her on his doorstep covered in someone else's blood, needing his help. He always knew there was more to her than met the eye—that Evie was never simply the pampered society princess she wanted people to believe she was. But he never expected this. If she needs help, he'll give it. Even if he can't forget her betrayal. Even if he isn't sure, he can trust her. But his protection will come with a price—her heart. Before they can have a chance at a future, they'll have to work together to take down a faceless enemy who has Evie firmly in his crosshairs.
---
What do you think about this review?
Comments
No comments posted.

Registered users may leave comments.
Log in or register now!