"This platonic contract of 10 desires backfires for this millionaire and gorgeous redhead."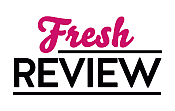 Reviewed by Kay Quintin
Posted July 16, 2014

Sixteen years has gone by and Landon Downey has still not gotten over the terminated pregnancy of his girlfriend Rachel, who gave him no chance to be part of the decision. Now a successful millionaire and owner of a Chicago advertising agency, his many girlfriends are only arrangements with no emotional involvement.
Kimber Reynolds, a friend of Landon's sister Angel, has had the hots for him since spending a summer with his family. When Landon's brother Evan leaves his 6 year old son, Lyon in his care for a week, Angel suggests he hire Kimber as a nanny to allow him to perform his work duties.
Kimberly owns a vintage clothing store with an ex-boyfriend, Mick, and intends to use the money towards buying Mick out. Hesitant at living in Landon's 6,000 square foot penthouse in close proximity to him for a week, all caution is thrown to the wind. Landon is shocked at the change in the teen he once knew when the gorgeous sexy redhead shows up at his door. It isn't long before their lust has taken control and they agree to form a sex list of 10 desires, at which time they will walk away with no attachments. This too is easier said than done and Kimber thinks she only believes she is in love and Landon is only fooling himself that the affair is still only a convenient contract. Complications present themselves and the list from their contracts backfire.
I have never had the pleasure of reading any of the novels from the talented Jessica Lemmon, but am totally in love with her story. THE MILLIONAIRE AFFAIR is definitely a "can't-put- down" book until the very last page is turned. I was completely entertained by this witty, emotional and sexually hot story of two people finding forever love. I can't wait to read more of her Love in the Balance novels.
SUMMARY
LOVE IS A DEAL BREAKER . . .
Millionaire ad executive Landon Downey has a policy: no romantic relationships allowed. So when he's saddled with his six-year-old nephew for a week, he doesn't think twice about asking Kimber Reynolds to act as live-in nanny. What he doesn't expect is the undeniable attraction to the woman he hasn't seen since they were kids. And not only does she like him back-she suggests they work their way down a list of extracurricular activities in the bedroom. How can he resist?
Kimber wants to prove once and for all that she can love 'em and leave 'em with the best of them. All she has to do is keep her sixteen-year crush on Landon out of the equation. No problem . . . until she realizes she may not be the only one whose heart has gotten completely tangled up in their no-strings agreement.
---
What do you think about this review?
Comments
No comments posted.

Registered users may leave comments.
Log in or register now!