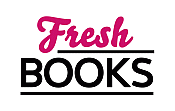 Summer reads begin in June!
"Running a dude ranch today is modern - and romantic!"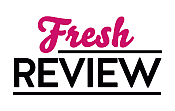 Reviewed by Clare O'Beara
Posted May 21, 2013

Singles week at a Wyoming dude ranch sounds like fun for the happy-go-lucky visitors. For Shelby and her young daughter Lizzie from Boston however, Mustang Ridge ranch is a place to stay and work for the summer. Taking over as temporary cook is something Shelby can cope with, but pushy dudes, a horse-hungry little girl and quietly competent wranglers could add up to a complicated few months ahead of her.
In SUMMER AT MUSTANG RIDGE the ranch staff concur that if the dudes are being shown the family-friendly version of cattle ranching, that's what it takes to bring in cash. Young Lizzie has difficulty communicating, and Shelby hopes that their new life will help her. Foster, the head wrangler, offers Shelby, who's done English-style riding, a quiet horse to ride too, and over a bonfire she gets to know the guests and staff. With a newborn foal to watch, Lizzie starts to improve. Shelby feels a growing attraction to Foster, but doesn't dare to think of romance. They'll only be here for the summer....
From the start it's clear that the author knows horses, and I liked the attention to detail and the modern touches. These wranglers have to microchip the cattle, use the internet and adhere to health codes with the chuck wagon. The scenery is beautiful in the images Jesse Hayworth paints for us, the horses are so real you can stroke them and the ranch folks are down-home practical.
I enjoyed the story and gentle romance, but the fact that there was no real element of conflict may make it too quiet for some readers. For anyone thinking of visiting a dude ranch however, SUMMER AT MUSTANG RIDGE is a great advertisement. There will be a follow-up, 'Winter at Mustang Ridge', released next year.
SUMMARY

Recovering from a difficult divorce and having problems with her daughter, Shelby accepts a summer job cooking at a family–run dude ranch. She hopes the animals will be just what her daughter, Lizzie, needs. Little does she know that ranch life will work some healing magic on her too.

When Shelby meets the head wrangler, Foster, she is put off by his brusque nature, but Lizzie takes an instant liking to the cowboy and his horses. While both Foster and Shelby have been scarred by love, it's not long before Shelby is drawn to the rugged cowboy and his thoughtful ways.

But with summer nights in short supply and Foster wary of falling for a city girl, a simple summer romance soon grows complicated. As the days dwindle, Shelby will have to decide not only what is best for her daughter, but also where her future—and her happiness—will be found.
Excerpt

"Okay, no pressure. We're just here to have fun. Ready?" Shelby paused with her hand on a pair of saloon–style swinging doors to grin down at Lizzie, hoping her daughter couldn't see the nerves. "Me neither, but let's do it anyway."

She pushed through into the dining hall of the ranch, which continued the Western theme from the log–style exterior. Thirty or so men and women wearing crunchy–new denim and unscuffed boots milled around long picnic tables, creating a cocktail party's worth of noise. A banner over the huge stone fireplace proclaimed: HOWDY THERE, FILLIES AND STUDS. WELCOME TO SINGLES' WEEK AT MUSTANG RIDGE!

The moment the doors banged shut behind Shelby, a dozen or so pairs of eyes gave her an up–and–down, making her very aware that her black pants, pinstriped jacket and chunky boots probably said "straight from Boston" more than they did "we're comfortable for a long car trip." Then the doors swung again and her daughter came in behind her, and the eyes shifted away.

"Here!" A twentysomething blonde bounced up to them. She was wearing a green polo shirt embroidered with the Mustang Ridge logo on one side and her name—Tipper—on the other. She looked momentarily confused by Lizzie, but then shrugged and thrust two "Howdy, my name is ____!" tags at them, along with a Sharpie. "You guys will want these!"

"But we're not—" Shelby began, but then broke off because Tipper was already bopping over to her next tagless victim. Shrugging, Shelby offered Lizzie the stickers. "You want to fill them out for us? No? Okay, I'll do it." She wrote "Lizzie's mom" on one and "Shelby's kid" on the other, and stuck them in place. "That should take care of it, but stay close to me."

"Hello, ladies," said a voice from behind them.

The guy gained points by holding a soda, but lost them by having added another exclamation point to his name, so the tag on his purple rodeo shirt read: Howdy, my name is Brad!! Having gotten her attention, he leaned in. "I've got a confession to make—it's my first time. How about you?" An eyebrow wiggle lost him another point.

Not that Shelby was interested enough to add up the pluses and minuses, but keeping score was an occupational hazard, as was the propensity to turn everything into a slogan. Tired of being single? Try our new and improved Brad!! He comes complete with a one–bedroom condo, convertible and new caps. Ex wife sold separately.

She gave him a half–watt smile. "I've never been to a dude ranch before, if that's what you're asking. And I'm not really—"

"Everyone?" an amplified voice broke in. "If I could have your attention?" A pretty, late twenties blonde climbed up on a low stage beneath the banner. "Welcome to Mustang Ridge! We've got an incredible week of riding, roping and mingling planned for you. So please have a seat, and we'll get started!"

Shelby nodded to an empty table. "Let's sit near the back." Lizzie hesitated and shot a long look out the door, making Shelby grin. "Sorry, kiddo, orientation first. But as soon as we're done in here, I'll take you out to the barn."

It was why they were there, after all.

***

"Why, hello, aren't you a big one?" a woman's voice purred through the barn. "Then again, I heard that everything's bigger up here in Wyoming."

Foster finished squirting antibiotics into Loco's cracked heel and looked up to find a blonde standing just inside the double doors, with generous curves stacked inside brand–new Wranglers and a snap–studded pink shirt that looked like the top fastener could go at any moment, and might take out an eye when it did. He stifled a sigh—play nice with the guests, you're part of the local flavor—and said, "No, ma'am. I believe that's Texas."

He wasn't all that big, either—maybe six foot, one ninety, wearing his usual "it's my day off" clothes: a battered black felt Stetson, plain T–shirt, faded jeans and scarred ropers. As local flavor went, he wasn't much, but the blonde was looking to bag a cowboy in her first five minutes off the airport shuttle.

She sidled in, skirted a pile of manure like it was a diamondback, and sashayed over to lean against the wall beside him. Which just went to show that she had zero horse sense, because that put her right in the line of fire if Loco leaped sideways or swung a kick.

Granted, Loco was anything but loco. But still.

She leaned in too close, giving Foster a good look at the local topography—a pair of nicely rounded breasts inside pink lace that would itch like crazy once she was out riding, with all the sweat and dust, and the bouncing around that beginners were prone to.

"What are you doing?" she asked prettily. "Is he hurt?"

He let Loco's hoof down and shifted the gelding away from her. "It's more preventative maintenance."

"Like a lube job?"

Ohh–kay. "You're going to miss orientation."

"How about you give me a private tour?"

Not even with someone else's privates. "Sorry, ma'am. Ranch policy." Not really, but it was a handy excuse.

Her eyes picked up a gleam. "I wouldn't tell."

"Go on now, and join the party."

She pouted, but then blew him a kiss and flounced away, ruining her exit—or improving it, depending—by stepping squarely in the manure. She skidded and squeaked, but kept up her sexy wiggle all the way out of the barn.

Moments later, Foster heard a muttered curse and some scuffing noises outside, as she scraped her boots.

Chuckling, he moved around to Loco's other side, ran a hand down the mustang's shoulder and touched the back of his fetlock. "How's this shoe doing? Sounded to me like it might be coming loose."

And that wasn't the only thing, from the looks of it.

Singles week. Yeesh.
---
What do you think about this review?
Comments
No comments posted.

Registered users may leave comments.
Log in or register now!