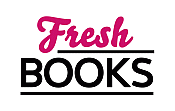 Summer reads begin in June!
"Three shifter tales, each just as sexy and fun as the last."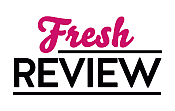 Reviewed by Vicky Gilpin
Posted May 28, 2012

NIGHTSHIFT is a short anthology containing three stories about shifters in love and lust. The first, Kate Douglas's Dream Catcher is so much more than about a man who wants his dreams to come true when they start to include a sexy, sweet smelling, and brilliant woman. He learns how much more he's willing to believe when his sexy dreamgirl melds dreams and fantasy in spectacular ways. This is a great and surprising story. It starts out as though it is going to go a fairly predictable route, but that is just a ruse to lull the reader into Douglas's clever snare, and then she shows what an expert writer she is.
In Crystal Jordan's Taken Between, Kira not only must learn to express her desires, she also has to attempt to cross a gaping divide between master and servant, or she will lose every chance she will ever have for happiness. Can royalty and a servant teach each other some new tricks? The characters in this short story are well developed. Jordan encourages the reader to empathize with her characters with the description of an expression or a brief turn of phrase.
Lynn LaFleur's The Right Number not only describes what happens when a wrong number goes right, it also demonstrates how far generational grievances will go, as well as when they need to be left behind when they are a barrier to future happiness. This is a clever story that seems to be gently traveling down one path and then veering into an entirely different, and richer, story.
SUMMARY
Their human form is ephemeral, but their sexual desire is endless. Enter the mysteriously sensual world of the shapeshifters and share in their erotic passion . . .'Dream Catcher'by Kate DouglasShe comes to him at night in dreams of carnal pleasure. Real or imagined, Mac doesn't know and doesn't care. For his body throbs with a need that only his mystery lover can satisfy . . .'Taken Between'by Crystal JordanKira lives to protect her queen, but the king's brother is the one who commands her desire. She longs for him with a feral sexuality and ferocious passion she can barely control . . .'The Right Number'by Lynn LaFleurJay may have dialed the wrong number but the right woman answers. She is the mate he's been looking for all his life. And when he hears the sexy purr of her voice, it arouses the hungry wolf inside . . .WARNING!This is a REALLY HOT book (Sexually Explicit)
---
What do you think about this review?
Comments
No comments posted.

Registered users may leave comments.
Log in or register now!