"Rawhide Romance With Bloody Fangs"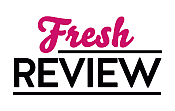 Reviewed by Diana Troldahl
Posted November 5, 2010

Mystery Paranormal | Mystery Woman Sleuth
Writer Lizzie Vaughan is still riding high from her recent article, The Last Real Cowboy, when she gets thrown an assignment that has her stymied. Vampires. She is so freaking tired of interviewing grease-painted Emos with bloody false teeth she could scream. Then she gets an invitation to a spooky high-toned art gallery for a performance art piece of slaughter that has her running for the hills and back to the arms of her cowboy.
Tucker has finally gotten his head around the idea that his ideal woman is a reporter from New York when Lizzie shows up at his trailer wanting his help, as well as his skills in the saddle (so to speak). He and his dog, Rex, do their best to protect her but, when well-dressed businessmen who refuse to die grab her, he knows he has to brave New York to get her back.
It took a bit of time to settle into the authors' style of expression, to stop trying to figure out their point and just enjoy the ride, but once I relaxed into the tale I found myself caught up in the tension like I was watching a well-done B horror flick. Then they'd crack their witty whips and drop in a bit of dialogue that had me laughing my ass off. In the midst of the blunt and hackneyed phrases of love and vivid cowboyesque descriptions of the beauties of Wyoming, a bit of wisdom or deft turn of phrase will lift its head above the witty sarcasm and hit just right.
While mashing up all the stereotypical plot elements of Paranormal Vampire and Contemporary Western Romance, THE COWBOY AND THE VAMPIRE delivers unremitting fun, and a damn good read.
SUMMARY
Reporter Lizzie Vaughan doesn't realize it, but she has 2,000 years of royal Vampiric blood coursing through her veins. Neither she nor Tucker, her cowboy lover, has any idea that Julius, the leader of the undead, has a diabolical plan to reign over darkness for all eternity—with Lizzie at his side.
Lizzie battles for her life—and her soul—as she and Tucker find themselves caught up in a vampire war, pursued by hordes of Julius' maniacal, bloodthirsty followers.
Who will be left standing when the sun rises?
---
What do you think about this review?
Comments
2 comments posted.
Re: Rawhide Romance With Bloody Fangs

Diane, thanks for the great review. There must be something the air (paranormal romance). The Oregonian just ran a great article about how we met, and fell in love, writing this book.
(Vampire Cowboy 4:39pm November 6, 2010)
PS, you can read it, and much more fun stuff, on our facebook page(cowboyandvampire)...
(Vampire Cowboy 4:41pm November 6, 2010)
Registered users may leave comments.
Log in or register now!