"As always, this author's attention to details is fabulous and the restrained passion is stellar."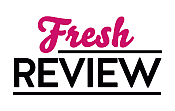 Reviewed by Mandy Burns
Posted March 13, 2010

Bella Barstowe does her best to escape her kidnappers only to find herself in an unsavory part of town facing an uncertain outcome. Gallantly, Captain Rose of the ship Black Swan comes to her rescue, whisking her away into the night. Since trust is something Bella doesn't do, she steals his horse and makes her way home. Four years later, Bella has an opportunity to become independent, leaving the prison her evil brother has been keeping her in since (they claim) she ran away with a man all those years ago. Bella goes to London, hiding herself with disguises so she can roam freely. During one of these exertions, Bella comes upon her abductors. Learning the truth of that fateful night, she knows revenge is the only way, so she is going to ask for Captain Rose's help.
The Duke of Ithorne enjoys disguising himself as Captain Rose, since it allows him to escape the everyday responsibilities of being a duke to sail the high seas. Lately, he has given up the charade because ducal duties are keeping him too busy to retreat to his ship, Black Swan. To his shock, he receives a letter stating a woman from his past is looking for him. Unable to resist the lure to be Captain Rose again, he travels to Dover to see why she is seeking him out. He finds himself face-to-face with Bella Barstowe, the beautiful woman who stole his horse four years ago leaving him in awe of her courage. She is asking for his help to act out a plan of revenge that he is more than willing to do. The only problem is losing his heart to a woman he can't have.
THE SECRET DUKE is the third and final book in this outstanding series saving the best for last. The detail is fabulous and the restrained passion is stellar. A great read!
SUMMARY
A thrilling new historical romance from the New York Times bestselling author of The Secret Wedding

When Arabella Barstowe is kidnapped, she believes her life and virtue are forfeit-until she's rescued by the notorious rogue Captain Rose. Bella never expects to see him again. But years later she learns the wicked truth behind her abduction, and she seeks out the only man who can help her take revenge.

What she doesn't know is that Captain Rose is just a disguise for the formidable Duke of Ithorne, who is intrigued to hear from the mysterious woman from his past. Their lives are soon entangled by danger and a growing forbidden passion.
---
What do you think about this review?
Comments
No comments posted.

Registered users may leave comments.
Log in or register now!