Filled with the ingenious twists, pulse-pounding narrative drive, and dynamic, flesh-and-blood characters that are the hallmarks of her bestsellers, Daddy's Girl is another wild, entertaining ride about love, family, and justice.
HarperCollins
March 2007
On Sale: March 13, 2007
Featuring: Natalie Greco
352 pages
ISBN: 0060833149
EAN: 9780060833145
Hardcover
Add to Wish List

Natalie Greco loves being a law professor, even though she can't keep her students from cruising sex.com during class. She loves her family, too, but as a bookworm, doesn't quite fit in. Then, when a colleague talks Nat into teaching a class at a local prison, her comfortably imperfect world turns upside down.
A violent prison riot breaks out, and in the chaos, Nat rushes to help a grievously injured guard. Before he dies, he asks her to deliver a cryptic message: "Tell my wife it's under the floor."
The dying declaration plunges Nat into a nightmare. Suddenly, the girl who has always followed the letter of the law finds herself suspected of a brutal murder. Forced into hiding to stay alive, she sets out to save herself by deciphering the puzzle behind the dead guard's last words . . . and learns the secret behind the greatest puzzle of all—herself.

Our Past Week of Fresh Picks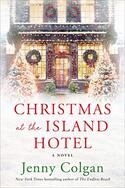 CHRISTMAS AT THE ISLAND HOTEL
by Jenny Colgan
Featured as Fresh Pick on December 4, 2020
Another heartfelt and delightful Christmas tale from the beloved New York Times bestselling author of The Bookshop on the Corner and Christmas on the Island Read More »
Merry Christmas from the Island of Mure!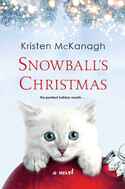 SNOWBALL'S CHRISTMAS
by Kristen McKanagh
Featured as Fresh Pick on December 3, 2020
Snowball—an aptly named bundle of feline fluff—is thankful to be spending her first Christmas in the comfort of Weber Haus, the Read More »
No room at the inn, unless you are a kitten
Will this kitten get her Christmas (and life) wish?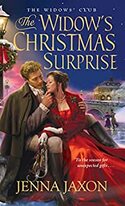 THE WIDOW'S CHRISTMAS SURPRISE
by Jenna Jaxon
Featured as Fresh Pick on December 2, 2020
The death of her husband has thrown Lady Maria Kersey's future into doubt—and her heart into the arms of a man Read More »
A heroine who finds hidden strength to fight for her happiness and newfound love!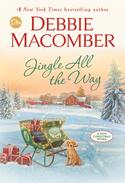 JINGLE ALL THE WAY
by Debbie Macomber
Featured as Fresh Pick on December 1, 2020
Love can transform even the best-laid plans in this heartfelt Christmas novel from #1 New York Times bestselling author Debbie Macomber.Trapped in the Read More »
A forced vacation is the answer.
Such a sweet and heartwarming Christmas tale!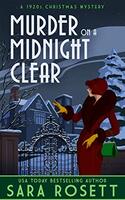 MURDER ON A MIDNIGHT CLEAR
by Sara Rosett
Featured as Fresh Pick on November 30, 2020
A snowbound country mansion, a missing butler, and a Christmas case . . . Olive and Jasper have never been closer-except in one area. Jasper is still Read More »
Crazy clues, cyphers, assorted crooks, and a pinch of murder make for a Christmas treat!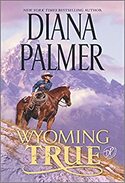 WYOMING TRUE
by Diana Palmer
Featured as Fresh Pick on November 29, 2020
An opposites-attract love may be in store for a gruff rancher and a small-town beauty in a brand-new Wyoming Men romanceJake McGuire Read More »
Fun read done in Diana Palmer's signature fashion
She isn't who he thought she was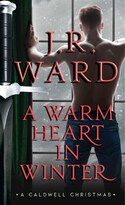 A WARM HEART IN WINTER
by J.R. Ward
Featured as Fresh Pick on November 28, 2020
#1 New York Times bestselling author J.R. Ward is heating things up this winter with a holiday novel featuring some of her most iconic Read More »
A Nor'easter, death, and danger are no match for love
A Black Dagger Brotherhood style Christmas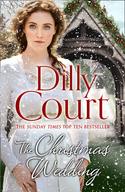 THE CHRISTMAS WEDDING
by Dilly Court
Featured as Fresh Pick on November 27, 2020
Holding the letter in trembling hands, Daisy's future crumbled before her – the words engraved on her heart forever. The village of Read More »
The new middle class cope with winter in 1867