Celta HeartMates, # 6
Berkley Sensation
July 2007
On Sale: July 3, 2007
Featuring: DuFleur Thyme; Saille T'Willow
384 pages
ISBN: 0425216357
EAN: 9780425216354
Trade Size
Add to Wish List

DuFleur Thyme is a scientist who's secretly experimenting with time. She'll allow no distractions from her work-not even from a HeartMate. Meanwhile, Saille T'Willow has sent his HeartGift out into the world in hopes of finding his HeartMate, who, it turns out, is DuFleur. Still, DuFleur wants nothing to do with Saille, especially when she discovers that it was his grandmother who brought about her father's ruin. Unfortunately, her body can't help but submit to the passion he stirs in her. But when a scandal threatens Saille's position as head of the family, will DuFleur stand by his side?

Our Past Week of Fresh Picks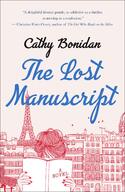 THE LOST MANUSCRIPT
by Cathy Bonidan
Featured as Fresh Pick on January 22, 2021
Cathy Bonidan's The Lost Manuscript is a charming epistolary novel about the love of books and magical ability they have to bring people together Read More »
An epistolary tale to be slowly savored...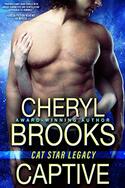 CAPTIVE
by Cheryl Brooks
Featured as Fresh Pick on January 21, 2021
She stole his freedom… He captured her heartMoriconthan "Moe" Tshevnoe finds an outlet for his anger when a brawl breaks out in Read More »
Part sci-fi epic adventure and part classic love story!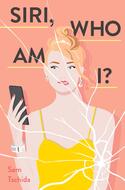 SIRI, WHO AM I?
by Sam Tschida
Featured as Fresh Pick on January 20, 2021
A Millennial with amnesia uses her Instagram account to piece together her identity in this hilarious and whip-smart comedy about the ups and downs Read More »
Can losing your memory make you dislike yourself?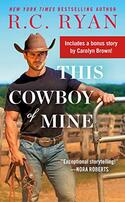 THIS COWBOY OF MINE
by R.C. Ryan
Featured as Fresh Pick on January 19, 2021
New York Times bestselling author R.C. Ryan takes readers on a wild ride with a strong heroine who must trust the cowboy trying to Read More »
Learning to be a team is going to be a challenge. . .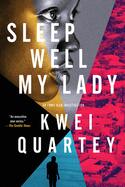 SLEEP WELL, MY LADY
by Kwei Quartey
Featured as Fresh Pick on January 18, 2021
In the follow-up to the acclaimed series debut The Missing American, PI Emma Djan investigates the death of a Ghanaian fashion icon and social Read More »
What secrets does her death hide?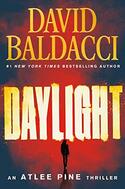 DAYLIGHT
by David Baldacci
Featured as Fresh Pick on January 17, 2021
FBI Agent Atlee Pine's search for her sister Mercy clashes with military investigator John Puller's high-stakes case, leading them both deep into Read More »
A creatively conceived thriller, skillfully executed, captivates the imagination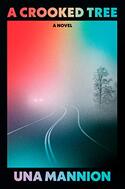 A CROOKED TREE
by Una Mannion
Featured as Fresh Pick on January 16, 2021
A haunting, suspenseful literary debut that combines a classic coming of age story with a portrait of a fractured American family dealing with the fallout Read More »
A Haunting Story, highly recommended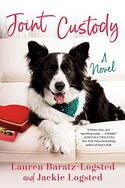 JOINT CUSTODY
by Lauren Baratz-Logsted, Jackie Logsted
Featured as Fresh Pick on January 15, 2021
A mischievous dog takes matters into his own paws when his beloved owners split up in this offbeat romantic comedy. The Man has custody Monday Read More »
A Delightful Story!