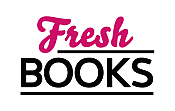 New Year, Great reads for January 2021
"Another fascinating visit with the dynamic people of the futuristic world of Celta."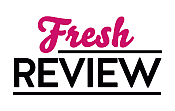 Reviewed by Sue Burke
Posted June 15, 2007

Romance Paranormal | Historical
Obsessed with conducting time experiments, experiments illegal in Druida, Dufleur Thyme has no time to think of her HeartMate. She knows she has one, even though she's quick to deny it to anyone who asks. Even though she doesn't know who he is, she's certain he's identified her and has stepped up his efforts to possess her.
Dufleur's HeartMate sent his HeartGift out into the streets, literally, to find her. And with the help of her traitorous cat, Fairyfoot, find her he did. Even as she resists and denies him, he moves closer to claiming her. She knows it and it frightens her. Her family has been ruined and is still in disgrace following a terrible accident that resulted in her father's death. All Dufleur wants is to clear her family's name and practice her Flair in the open. Instead, she's forced to keep her Flair secret, like it's something shameful and not the wondrous, magical thing she knows it to be.
Banished and denied his place in the family, Saille T'Willow has finally come into his own. His MotherDam lies in a cryonics tube, waiting to be revived and cured of her disease, helpless to keep him from his rightful place as GreatLord and Matchmaker. Many in Druida are happy to have the troublesome, vicious woman remain comatose. Matchmaker! How ironic that as successful and talented as Saille is, he's unable to claim his own HeartMate. First she was unlawfully hidden from him and now the woman refuses him, her unknown HeartMate. To make matters worse, she knows and hates his family for his grandmother's part in her father's downfall.
But Saille is committed and he has Fairyfoot as an ally. When Dufleur learns the identity of her HeartMate, she is stunned. The Willows would be her last choice for an alliance, even if she were thinking about bonding with her HeartMate...which she isn't. Her GreatLord has learned to be patient. But Dufleur's pain is still fresh and she isn't over her father's death, her mother's decline and the destruction of her residence, as well as the shame and gossip that followed, much of what came from Saille's MotherDam. Some matches just aren't meant to be. And this is Druida. There's family fighting, petty jealousies and dangerous Flair at work everywhere. Sometimes it's all two lovers can do just to survive, much less expect a happy ending.
I look forward to my yearly holiday in Celta. It's always a dangerous and fascinating trip -- so much to see and do, so many old friends to revisit, so many Fams! Dufleur's Flair is probably the most interesting of any I've encountered so far. She's a complicated heroine. Her pain is fresh and real and easy to understand. This is no "big misunderstanding" between two silly lovers. Even though I've already read HEART DANCE, I can't wait for July 3rd when I can sell it, share it and talk about it with my customers and friends.
SUMMARY
DuFleur Thyme is a scientist who's secretly experimenting with time. She'll allow no distractions from her work-not even from a HeartMate. Meanwhile, Saille T'Willow has sent his HeartGift out into the world in hopes of finding his HeartMate, who, it turns out, is DuFleur. Still, DuFleur wants nothing to do with Saille, especially when she discovers that it was his grandmother who brought about her father's ruin. Unfortunately, her body can't help but submit to the passion he stirs in her. But when a scandal threatens Saille's position as head of the family, will DuFleur stand by his side?
---
What do you think about this review?
Comments
No comments posted.

Registered users may leave comments.
Log in or register now!