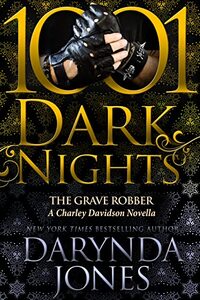 A Charley Davidson Novella
1001 Dark Nights Press
September 2023
On Sale: September 5, 2023
ISBN: 1501207865
EAN: 9781501207860
Kindle: B0BJ9T1HCX
e-Book
Add to Wish List

From New York Times and USA Today bestselling author Darynda Jones comes a new story in her Charley Davidson series…

Eric Vause is done.

Done with ghosts. Done with hellhounds. And definitely done with asshole demons, mostly because he'd been possessed by one. Even now, five years later, the rage he absorbed from the creature has yet to wane, so he decides a road trip is in order. Surely some cool air, great scenery, and a case of Dos Equis will shake things loose. Unfortunately, supernatural events happen everywhere. When he meets up with a friend whose partner's daughter needs help with a pest problem—aka, a ghost—Eric takes that as his cue to leave.

Until he sees her.

He can tell Halle's house isn't the only thing that is haunted. The hopelessness behind her eyes tugs at something deep inside him. Something all too familiar. The fact that she's the most beautiful woman he's ever seen has nothing to do with his change of heart. And he vows to leave her in his rearview the minute he takes care of the poltergeist. Then again, vows were never his strong suit.
Start Reading THE GRAVE ROBBER Now

Our Past Week of Fresh Picks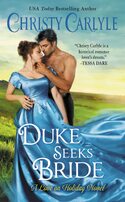 DUKE SEEKS BRIDE
by Christy Carlyle
Featured as Fresh Pick on September 27, 2023
In the swoon-worthy finale of her Love on Holiday series, Christy Carlyle takes readers to the breathtaking coast of Ireland where a pretty, young Read More »
Low Angst, Enjoyable Read!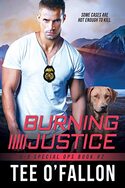 BURNING JUSTICE
by Tee O'Fallon
Featured as Fresh Pick on September 26, 2023
Some cases are hot enough to kill. After narrowly surviving a childhood fire that killed two of his friends, ATF Special Agent Brett Tanner Read More »
In order to catch the arsonist wreaking havoc, Gemma is going to have to learn to trust her partner.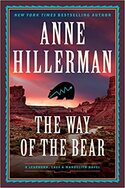 THE WAY OF THE BEAR
by Anne Hillerman
Featured as Fresh Pick on September 25, 2023
Fossil harvesting, ancient lore, greed, rejected love and murder combine in this gripping new installment of New York Times bestselling author Anne Hillerman's Read More »
Murder at Bears Ears National Park - and snow covers the tracks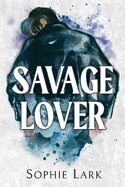 SAVAGE LOVER
by Sophie Lark
Featured as Fresh Pick on September 24, 2023
Two people who believe they're unworthy of love… until they meet each other.Camille Rivera is drowning. Her father's sick Read More »
The last person she expects to love is right there!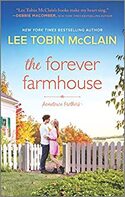 THE FOREVER FARMHOUSE
by Lee Tobin McClain
Featured as Fresh Pick on September 23, 2023
A Chesapeake island homecoming—and a life-changing discovery When Ryan Hastings first came to Teaberry Island, he was a troubled teen on his Read More »
Teaberry Island holds secrets and romance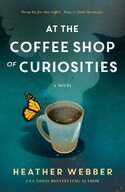 AT THE COFFEE SHOP OF CURIOSITIES
by Heather Webber
Featured as Fresh Pick on September 22, 2023
From the USA Today bestselling author of In the Middle of Hickory Lane comes Heather Webber's next enchanting novel, At the Coffee Shop Read More »
Dealing with life's tragedies...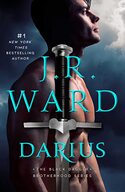 DARIUS
by J.R. Ward
Featured as Fresh Pick on September 21, 2023
#1 New York Times bestseller J.R. Ward shares the powerful star-crossed love story of reader favorite, and original member of the Read More »
DARIUS is definitely one of my favorite books of the year.
The BDB brother's story readers have been waiting for.
Long-awaited Black Dagger Brotherhood prequel does not disappoint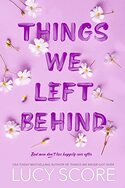 THINGS WE LEFT BEHIND
by Lucy Score
Featured as Fresh Pick on September 20, 2023
There was only one woman who could set me free. But I would rather set myself on fire than ask Sloane Walton for anything.Lucian Read More »
Stellar End to the Trilogy