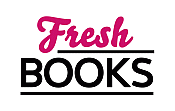 Spring for these books in March
Darynda Jones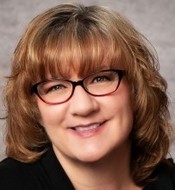 NYTimes and USA Today Bestselling Author Darynda Jones has won numerous awards for her work, including a prestigious Golden Heart®, a Rebecca, two Hold Medallions, a RITA ®, and a Daphne du Maurier, and she has received stellar reviews from dozens of publications including starred reviews from Publisher's Weekly, Booklist, and the Library Journal.
As a born storyteller, Darynda grew up spinning tales of dashing damsels and heroes in distress for any unfortunate soul who happened by, annoying man and beast alike, and she is ever so grateful for the opportunity to carry on that tradition.
She lives in the Land of Enchantment, also known as New Mexico, with her husband of almost 30 years and two beautiful sons, the Mighty, Mighty Jones Boys.
Log In to see more information about Darynda Jones
Log in or register now!
Series
Charley Davidson | Sunshine Vicram | Betwixt & Between | Darklight | Bonds of Magic
Books:
The Grave Robber, September 2023
A Charley Davidson Novella
e-Book
Infinity, March 2023
e-Book
A Hard Day for a Hangover, December 2022
Sunshine Vicram #3
Hardcover / e-Book / audiobook
Moonlight and Magic, November 2022
Betwixt & Between #4
Paperback / e-Book / audiobook
A Good Day for Chardonnay, March 2022
Sunshine Vicram # 2
Trade Size / e-Book (reprint)
Fire of the Frost, January 2022

e-Book
A Good Day for Chardonnay, August 2021
Sunshine Vicram Series #2
Hardcover / e-Book / audiobook
The Gravedigger's Son, May 2021
A Charley Davidson novella 13.6
e-Book / audiobook
Beguiled, February 2021
Betwixt & Between #3
e-Book
Bewitched, October 2020
Betwixt & Between #2
Paperback / e-Book
The Graveyard Shift, June 2020
Charley Davidson #13.5
e-Book
A Bad Day for Sunshine, April 2020
Sunshine Vicram #1
Hardcover / e-Book / audiobook
A Bad Day for Sunshine, April 2020
Trade Size / e-Book
Betwixt, February 2020
Betwixt & Between #1
e-Book
Summoned to Thirteenth Grave, January 2020
Charley Davidson #13
Mass Market Paperback / e-Book (reprint)
Summoned to Thirteenth Grave, January 2019
Charley Davidson #13
Hardcover / e-Book
The Trouble with Twelfth Grave, March 2018
Charley Davidson #12
Mass Market Paperback / e-Book (reprint)
The Trouble with Twelfth Grave, November 2017
Charley Davidson #12
Hardcover / e-Book
Eleventh Grave in Moonlight, February 2017
Charley Davidson
Hardcover / e-Book
The Curse of Tenth Grave, July 2016
Charley Davidson #10
Hardcover / e-Book
The Dirt on Ninth Grave, June 2016
Paperback / e-Book (reprint)
The Dirt on Ninth Grave, January 2016
Charley Davidson #9
Hardcover / e-Book
Brighter Than the Sun, October 2015
Charley Davidson #8.5
e-Book
Eighth Grave After Dark, May 2015
Charley Davidson #8
Paperback / e-Book
Seventh Grave and No Body, November 2014
Charley Davidson #7
Hardcover / e-Book
Sixth Grave On The Edge, May 2014
Charley Davidson #6
Hardcover / e-Book
Death And The Girl He Loves, October 2013
Darklight #3
Paperback / e-Book
Fifth Grave Past the Light, July 2013
Charley Davidson #5
Hardcover / e-Book
Death, Doom And Detention, February 2013
Darklight #2
Paperback / e-Book
Fourth Grave Beneath My Feet, November 2012
Charley Davidson #4
Hardcover / e-Book
Death And The Girl Next Door, October 2012
Darklight #1
Paperback / e-Book
Third Grave Dead Ahead, July 2012
Charley Davidson #3
Paperback / e-Book / audiobook
Second Grave On The Left, August 2011
Charley Davidson #2
Hardcover / e-Book / audiobook
First Grave On The Right, July 2011
Charley Davidson #1
Paperback / e-Book (reprint)
For I Have Sinned, July 2011
Charley Davidson #1.5
e-Book
First Grave On The Right, February 2011
Charley Davidson #1
Hardcover / e-Book