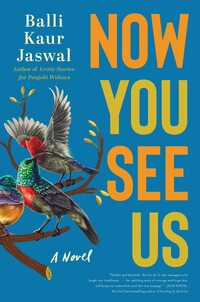 William Morrow
March 2023
On Sale: March 7, 2023
320 pages
ISBN: 0063161605
EAN: 9780063161603
Kindle: B0B396S527
Hardcover / e-Book
Add to Wish List

Crazy Rich Asians meets The Help!From Reese's Book Club veteran Balli Kaur Jaswal comes a wildly entertaining and sharply observed story of three women who work in the homes of Singapore's elite, and band together to solve a murder mystery involving one of their own.
Corazon, Donita, and Angel are Filipina domestic workers—part of the wave of women sent to Singapore to be cleaners, maids, and caregivers.
Corazon: A veteran domestic worker, Cora had retired back to the Philippines for good, but she has returned to Singapore under mysterious circumstances. Now she's keeping a secret from her wealthy employer, who is planning an extravagant wedding for her socialite daughter.
Donita: Barely out of her teens, this is Donita's first time in Singapore, and she's had the bad luck to be hired by the notoriously fussy Mrs. Fann. Brazen and exuberant, Donita's thrown herself into a love affair with an Indian migrant worker.
Angel: Working as an in-home caregiver for an elderly employer, Angel is feeling blue after a recent breakup with the woman she loves. She's alarmed when her employer's son suddenly brings in a new nurse who may be a valuable ally...or meant to replace her.
Then an explosive news story shatters Singapore's famous tranquility—and sends a chill down the spine of every domestic worker. Flordeliza Martinez, a Filipina maid, has been arrested for murdering her female employer. The three women don't know the accused well, but she could be any of them; every worker knows stories of women who were scapegoated or even executed for crimes they didn't commit.
Shocked into action, Donita, Corazon, and Angel will use their considerable moxie and insight to piece together the mystery of what really happened on the day Flordeliza's employer was murdered. After all, no one knows the secrets of Singapore's families like the women who work in their homes…ered. After all, no one knows the secrets of Singapore's elite like the women who work in their homes…
Start Reading NOW YOU SEE US Now

Our Past Week of Fresh Picks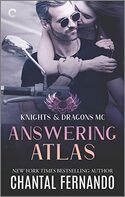 ANSWERING ATLAS
by Chantal Fernando
Featured as Fresh Pick on March 19, 2023
Author Chantal Fernando delivers the sexy third installment in her Knights and Dragons motorcycle club series. He was everything she didn't want and exactly Read More »
He wasn't looking, but he finds her...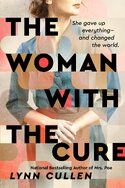 THE WOMAN WITH THE CURE
by Lynn Cullen
Featured as Fresh Pick on March 18, 2023
She gave up everything — and changed the world.A riveting novel based on the true story of the woman who stopped a pandemic, from Read More »
Captivating story about a remarkable woman!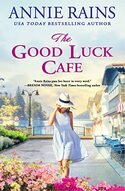 THE GOOD LUCK CAFE
by Annie Rains
Featured as Fresh Pick on March 17, 2023
The Thursday night book club is back! USA Today bestselling author Annie Rains returns to Somerset Lake, North Carolina, with a heartwarming story Read More »
Change is in the air for the folks of this small town.
SINNER'S SECRET
by Julie Rowe
Featured as Fresh Pick on March 16, 2023
Bazyli Breznik used to rule the world, but now the centuries old vampire is at the bottom of the food chain. He's broke Read More »
Pleasantly surprised by this new paranormal romance/urban fantasy series!
The vampires downfall or redemption?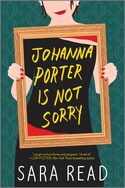 JOHANNA PORTER IS NOT SORRY
by Sara Read
Featured as Fresh Pick on March 15, 2023
The headlines dubbed it the art heist of the decade…Twenty years ago, Johanna Porter was a rising star in the art world. Now Read More »
Saying Yes to Life again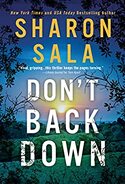 DON'T BACK DOWN
by Sharon Sala
Featured as Fresh Pick on March 14, 2023
He barely has time to catch his breath... Army veteran Cameron Pope arrives back in Jubilee, Kentucky, for the first time in years. He barely Read More »
Armed with leads as you read this amazing crime novel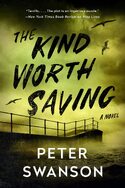 THE KIND WORTH SAVING
by Peter Swanson
Featured as Fresh Pick on March 13, 2023
In this spectacularly devious novel by New York Times bestselling author Peter Swanson—featuring the smart and complex Lily Kintner from his acclaimed novel Read More »
The Kind Worth Reading!
This novel is totally worth reading!
A Worthy Sequel & Thrilling Ride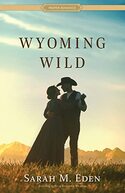 WYOMING WILD
by Sarah M. Eden
Featured as Fresh Pick on March 12, 2023
"Page-turning historical romance. Packed with memorable, complex characters, this thoroughly satisfying, G-rated romance will have readers on the edge of their seats Read More »
A wildly wonderful western romance!