"A thought-provoking portrayal of domestic work"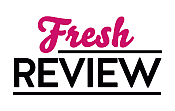 Reviewed by Bharti C
Posted March 7, 2023

NOW YOU SEE US is the latest novel by Balli Kaur Jaswal. Set in Singapore, it follows the lives of three women from the Philippines who work as live-in domestic workers. For context, in Singapore, many families hire live-in help, who are from surrounding poorer countries. The majority are from the Philippines and can only remain in the country because of their work and following strict regulations regarding this. They find their jobs through agencies, but often have a language barrier both with their employers and the agencies.
NOW YOU SEE US focuses on three maids, Corazon, Angel, and Donita. These Filipina women become friends and support each other through their experiences with the families they work for. They share their individual experiences and do not just gossip. Each of these women goes through tough times and has different ways to deal with their work. While Corazon has an experience of more than a decade and Angel is also well versed, it is Donita who has a tough time adjusting to her first job and being overseas.
Corazon and Angela have strong, firm but also calmer personalities as opposed to Donita who is her own person, but also stubborn and smart. Donita clashes the most with the family she works for and brings the story to a head for not only herself but for maids around Singapore.
NOW YOU SEE US by Balli Kaur Jaswal shows how house help is treated in Singapore. The author has shown both the good and bad sides, but for the most part, the bad side is focused on in this novel. The families portrayed in this book are mostly okay, but there are some bad seeds in all three. It really. makes one question how, in some cases, stingy human nature can get when dealing with hired help.
I was irritated at times and cringed at the treatment of the workers, as well as the behavior of some of the workers themselves. But most of these situations were a Catch-22, and it is hard to pass judgment on them too harshly.
NOW YOU SEE US portrays the harsh realities domestic workers face. It made me wonder about the domestic work industry as a whole--how humans can exploit other humans and some of us do good but also crosses a few lines in the process. It makes one think if we are doing more harm than good, and if it is worth harming the dignity and self-respect of our fellow humans just because we are in the position to do so. The themes and topics portrayed in this book are not easy but are thought-provoking nonetheless.
SUMMARY
Crazy Rich Asians meets The Help!From Reese's Book Club veteran Balli Kaur Jaswal comes a wildly entertaining and sharply observed story of three women who work in the homes of Singapore's elite, and band together to solve a murder mystery involving one of their own.
Corazon, Donita, and Angel are Filipina domestic workers—part of the wave of women sent to Singapore to be cleaners, maids, and caregivers.
Corazon: A veteran domestic worker, Cora had retired back to the Philippines for good, but she has returned to Singapore under mysterious circumstances. Now she's keeping a secret from her wealthy employer, who is planning an extravagant wedding for her socialite daughter.
Donita: Barely out of her teens, this is Donita's first time in Singapore, and she's had the bad luck to be hired by the notoriously fussy Mrs. Fann. Brazen and exuberant, Donita's thrown herself into a love affair with an Indian migrant worker.
Angel: Working as an in-home caregiver for an elderly employer, Angel is feeling blue after a recent breakup with the woman she loves. She's alarmed when her employer's son suddenly brings in a new nurse who may be a valuable ally...or meant to replace her.
Then an explosive news story shatters Singapore's famous tranquility—and sends a chill down the spine of every domestic worker. Flordeliza Martinez, a Filipina maid, has been arrested for murdering her female employer. The three women don't know the accused well, but she could be any of them; every worker knows stories of women who were scapegoated or even executed for crimes they didn't commit.
Shocked into action, Donita, Corazon, and Angel will use their considerable moxie and insight to piece together the mystery of what really happened on the day Flordeliza's employer was murdered. After all, no one knows the secrets of Singapore's families like the women who work in their homes…ered. After all, no one knows the secrets of Singapore's elite like the women who work in their homes…
---
What do you think about this review?
Comments
No comments posted.

Registered users may leave comments.
Log in or register now!