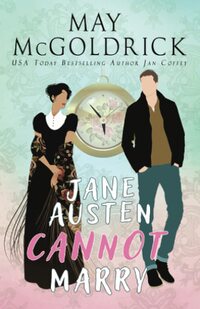 Book Duo Creative LLC
November 2022
On Sale: October 31, 2022
Featuring: Nadine Finley; Xander Nouri
ISBN: 173786326X
EAN: 9781737863267
Kindle: B0B4R1JTXZ
Paperback / e-Book
Add to Wish List

A comically offbeat, fish-out-of-water, time travel novel set in Regency England and the 21st century Colorado Rockies. Nadine Finley is a Scribe Guardian from the future who must play 'un-matchmaker' to Jane Austen, a British naval officer, and the romance that jeopardizes literary history.
Nadine has made the quantum commute to 1811 to stop Jane Austen from meeting and marrying Captain Charles Gordon. The two of them share a romantic past, and if Nadine fails in her mission, Jane will never get to London. The fledgling author will never get her first book ready for publication. And if the novel is never readied for the presses, Jane will never go back home and revise the manuscript that will eventually become Pride and Prejudice. In short, disaster.
The mission instructions were plain and simple: Jane Austen cannot marry.
Except...matters become extremely complicated when the Scribe Guardian's own romantic interest unintentionally follows her across the centuries to 1811. Xander Nouri is a tech millionaire who is cheerfully unfamiliar with both history and literature. He has also forged a life where he is insulated from the non-quantifiable uncertainties of feelings and romance. In fact, the only time he let his guard down was for three wildly unexpected days in Las Vegas when he allowed his heart to be fondled and then stomped on by an elusive woman named Nadine. Xander lives in a world of reason, facts, and data…none of which explain her appearance, dressed in period clothing, in a coffin a mile from his secluded mountain home.
And her claim of time traveling doesn't exactly compute.
It's not long before sparks once again begin to fly between the former lovers. But Nadine needs to get back to her mission before literary history is permanently damaged. By the time she's able to make the quantum leap back in time, Jane Austen and the captain have already met again...and romance is brewing. To complicate matters, Xander has made the trip, as well. And Xander is the unlikeliest 'nerd-out-of-water' ever to land on Regency shores.
But that's where the fun begins...
Start Reading JANE AUSTEN CANNOT MARRY Now

Our Past Week of Fresh Picks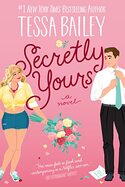 SECRETLY YOURS
by Tessa Bailey
Featured as Fresh Pick on February 8, 2023
From #1 New York Times bestselling author and TikTok favorite Tessa Bailey comes a steamy new rom-com about a starchy professor Read More »
Like a Hallmark Movie with a Filthy Talker
SECRETLY YOURS shows a promising start to a new series.
BRATVA JEWEL
by Celeste Barclay, Sabine Barclay
Featured as Fresh Pick on February 7, 2023
I can't resist her. I don't want to… She's tried to leave our life behind, but no one Read More »
The bratva member wins his lady again.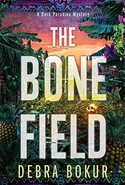 THE BONE FIELD
by Debra Bokur
Featured as Fresh Pick on February 6, 2023
Kali Māhoe, Hawaiian cultural expert and detective with the Maui Police Department, has been called to a bizarre crime scene. In the recesses Read More »
A chilling murder case in the heat of Hawaii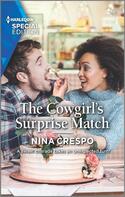 THE COWGIRL'S SURPRISE MATCH
by Nina Crespo
Featured as Fresh Pick on February 5, 2023
A sweet charade takes an unexpected turn!Dearly beloved, we are (not) gathered together… Maid of honor Zurie Tillbridge has been working secretly with Read More »
A hard-working lady plans a wedding - but doesn't expect a romance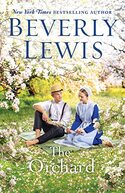 THE ORCHARD
by Beverly Lewis
Featured as Fresh Pick on February 4, 2023
For generations, Ellie Hostetler's family has tended their Lancaster County orchard, a tradition her twin brother, Evan, will someday continue. Yet when Evan's Read More »
An orchard romance for all seasons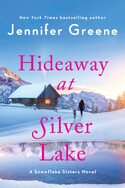 HIDEAWAY AT SILVER LAKE
by Jennifer Greene
Featured as Fresh Pick on February 3, 2023
If you love Jill Shalvis and Lori Wilde, then you won't want to miss this new novel—and start of a new Read More »
Great introduction to a new series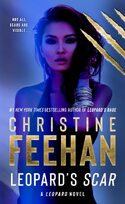 LEOPARD'S SCAR
by Christine Feehan
Featured as Fresh Pick on February 2, 2023
Animal attraction takes over in this exhilarating Leopard novel from #1 New York Times bestselling author Christine Feehan.The moment Meiling sees Gedeon she knows Read More »
She wants temporary, he wants a lifetime - who will win?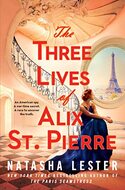 THE THREE LIVES OF ALIX ST. PIERRE
by Natasha Lester
Featured as Fresh Pick on February 1, 2023
An unforgettable and "fascinating tale" of an orphan turned WWII spy turned fashion icon in Paris (Kate Quinn, New York Times&nbsp Read More »
Historical fiction at its best!