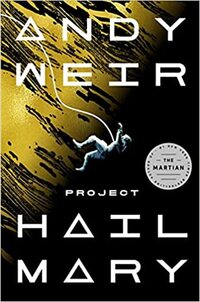 Ballantine Books
October 2022
On Sale: October 4, 2022
496 pages
ISBN: 0593135229
EAN: 9780593135228
Trade Paperback
Add to Wish List

Ryland Grace is the sole survivor on a desperate, last-chance mission—and if he fails, humanity and the earth itself will perish.

Except that right now, he doesn't know that. He can't even remember his own name, let alone the nature of his assignment or how to complete it.

All he knows is that he's been asleep for a very, very long time. And he's just been awakened to find himself millions of miles from home, with nothing but two corpses for company.

His crewmates dead, his memories fuzzily returning, Ryland realizes that an impossible task now confronts him. Hurtling through space on this tiny ship, it's up to him to puzzle out an impossible scientific mystery—and conquer an extinction-level threat to our species.

And with the clock ticking down and the nearest human being light-years away, he's got to do it all alone.

Or does he?

An irresistible interstellar adventure as only Andy Weir could deliver, Project Hail Mary is a tale of discovery, speculation, and survival to rival The Martian—while taking us to places it never dreamed of going.

Our Past Week of Fresh Picks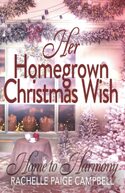 HER HOMEGROWN CHRISTMAS WISH
by Rachelle Paige Campbell
Featured as Fresh Pick on December 4, 2022
All five-year-old Olivia Beacon wants for Christmas is a dad… How on earth is single mom Hannah Beacon supposed to make that Read More »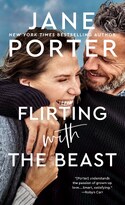 FLIRTING WITH THE BEAST
by Jane Porter
Featured as Fresh Pick on December 3, 2022
A woman expecting to spend the holidays alone finds warmth in the iciest man she knows in this steamy and charming later-in-life romance Read More »
Wintry weather is a character in this mountainside romance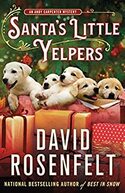 SANTA'S LITTLE YELPERS
by David Rosenfelt
Featured as Fresh Pick on December 2, 2022
'Tis the season in Paterson, New Jersey: Lawyer Andy Carpenter and his golden retriever, Tara, are surrounded by holiday cheer. It's even spread Read More »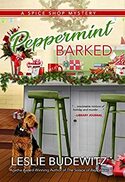 PEPPERMINT BARKED
by Leslie Budewitz
Featured as Fresh Pick on December 1, 2022
As the holiday season lights up Seattle's famed Pike Place Market, Pepper Reece's beloved Spice Shop is brimming with cinnamon, nutmeg Read More »
The Spice Shop Mystery series is definitely not one to be missed!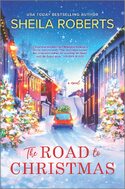 THE ROAD TO CHRISTMAS
by Sheila Roberts
Featured as Fresh Pick on November 30, 2022
Michelle and Max are not planning on a happy holiday. Their marriage is in shambles and the D word has entered their vocabulary. But now Read More »
A simple road trip turns into something very special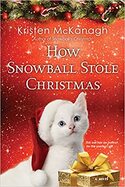 HOW SNOWBALL STOLE CHRISTMAS
by Kristen McKanagh
Featured as Fresh Pick on November 29, 2022
It's Christmas time at the Weber Haus mountainside inn, where the official greeter, watcher, and matchmaker of the hotel's resident humans Read More »
The white fluff ball is at it again!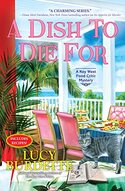 A DISH TO DIE FOR
by Lucy Burdette
Featured as Fresh Pick on November 28, 2022
National bestselling author Lucy Burdette returns to Key West for another delectable dish of secrets, intrigue, and murder.Peace and quiet are hard to find Read More »
Lucy Burdette captures the heart and soul of Key West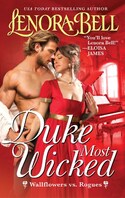 DUKE MOST WICKED
by Lenora Bell
Featured as Fresh Pick on November 27, 2022
USA Today bestselling author Lenora Bell returns to the Wallflowers vs. Rogues series with a brilliant new novel about a scandalous duke and a Read More »
An entertaining if not perfect read.