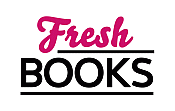 Grab a PSL and a great read in September
"A worldwide co-operative effort to find a solution"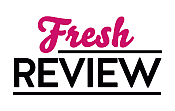 Reviewed by Clare O'Beara
Posted September 17, 2022

I just finished The Martian II. Ryland Grace stars as the new Mark Watney in another fun Robinson Crusoe SF story. Waking from a protective coma aboard a spaceship, Grace can't remember his name, his life, or anything but maths. He's being fed by an annoying computer, and only when he is strong enough to remember his name and open a hatch, is he allowed to get on with saving Earth in PROJECT HAIL MARY.

Astrophage is a spacefaring microbe that a scientist named Petrova discovered to be eating the Sun's energy. As Grace gradually gets flashbacks (conveniently, they occur in date order) he recalls how he, a former scientist, and science teacher, managed to learn some of the properties of Astrophage, and so got roped into helping a woman named Stratt with top-level clearances, try to solve the problem. But meanwhile, he's here, orbiting Tau Ceti, another infected star, looking for interstellar answers before Earth freezes. And he\'s not alone.

The similarities to The Martian are everywhere. Major planetary co-operation. Spaceships. Stranding. Music. Food for the spacefarer. One problem after another is to be tackled with physics and light engineering. Maguffins appear more frequently (a term for an invention we don't have yet, on which the plot depends), and Grace gets someone else to talk to, named Rocky, but that person is quite like himself, as they are on the same mission, so some readers will feel it's another return to The Martian, in which Watney talked to NASA engineers.

Andy Weir has been inventive, entertaining, and thoughtful. Do we need him to write a romance? We don't, but some deeper human feelings would have been good and would have rounded off the sulking science guy who couldn't handle negativity. Again, the main character has no family or close friends, nobody to miss him. Maybe this is why Grace gets on so well when he finally makes a friend. Rocky is one of the better elements of this story and will be loved by SF readers everywhere. Weir's second book Artemis was set in a Moon colony, and given the success of The Martian as a film, and the greater complexity of filming a whole lunar colony, compared to a greenhouse in a desert, he probably had film options in mind while writing PROJECT HAIL MARY. I'll be looking forward to the big screen version. This packed narrative will also deserve re-reading to wrap the various viewpoints and threads. I love science fiction that is about science, especially when it doesn't have to involve intergalactic war. Earth has many problems, Andy Weir seems to be telling us, and we can only resolve them with giant, cooperative efforts.
SUMMARY
Ryland Grace is the sole survivor on a desperate, last-chance mission—and if he fails, humanity and the earth itself will perish.

Except that right now, he doesn't know that. He can't even remember his own name, let alone the nature of his assignment or how to complete it.

All he knows is that he's been asleep for a very, very long time. And he's just been awakened to find himself millions of miles from home, with nothing but two corpses for company.

His crewmates dead, his memories fuzzily returning, Ryland realizes that an impossible task now confronts him. Hurtling through space on this tiny ship, it's up to him to puzzle out an impossible scientific mystery—and conquer an extinction-level threat to our species.

And with the clock ticking down and the nearest human being light-years away, he's got to do it all alone.

Or does he?

An irresistible interstellar adventure as only Andy Weir could deliver, Project Hail Mary is a tale of discovery, speculation, and survival to rival The Martian—while taking us to places it never dreamed of going.
---
What do you think about this review?
Comments
No comments posted.

Registered users may leave comments.
Log in or register now!