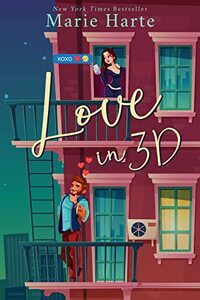 No Box Books
August 2022
On Sale: August 16, 2022
Featuring: Xavier
ISBN: 1642920770
EAN: 2940166715975
Kindle: B0B922V5YQ
e-Book
Add to Wish List

"I got 99 problems but a Mitch ain't one."
A friends-to-lovers, fake-boyfriend romance from NYT and USA Today bestseller Marie Harte
DEAR AUNT TRUTH: Thanks for taking the time to answer me. I got 99 problems but a Mitch ain't one. (Heh—he's my ex.) My life is complicated. I have enough trouble dealing with my jerk of a boss, my overbearing parents, an awful bridesmaid's dress, and my wayyyy too sexy downstairs neighbor. He's the real problem.
The good news is we're friends. Xavier is smart, kind, and heck, I'll say it—beyond nice to look at. But when my mom forces me into a plus-one situation for my sister's wedding, I lie and tell her I'm bringing Xavier—my new (fake) boyfriend.
He's up for tricking my parents, especially if I return the favor with his mom, acting as his new (again, fake) girlfriend. Except somehow I find myself liking him a lot more than I should. And, well, things are getting heated, especially in the bedroom. I'm falling in love. And I'm not sure what to do about it…
Falling for 2C
Excerpt
She nursed her coffee, letting the caffeine do its work as 2C settled in at the small kitchen table across from her. Not 2C—Xavier.
"I like Rosie's style. Everything's so neat and organized."
She snorted and said, "You should see the bedroom."
He paused with his cup to his mouth and raised a brow.
She flushed. "Not that that was an invitation. I'm not asking you to sleep with me."
He stared.
"Well, not that we'd be sleeping. I'm talking about sex." It was like her mouth hadn't yet connected to her brain, which kept screaming at her to shut up.
He took a sip of his coffee and kept staring.
She rambled. "I'm not saying I don't want to have sex with you. I mean, I don't. But it's not because you're not handsome enough."
He had yet to blink.
"Even with the facial hair. Not that facial hair is bad." It could be quite nice, especially trailing between her thighs. "It's fine. You're fine," she blurted, cheeks blazing.
His lips quirked.
"I just... What's in the bag?"
His grin managed to take him from sexy-hot to blazingly handsome. "Not a morning person. Noted."
She groaned and dropped her head to the table. "It's not even nine o'clock yet."
Start Reading LOVE IN 3D Now

Our Past Week of Fresh Picks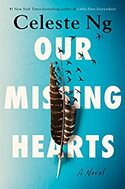 OUR MISSING HEARTS
by Celeste Ng
Featured as Fresh Pick on October 6, 2022
Twelve-year-old Bird Gardner lives a quiet existence with his loving but broken father, a former linguist who now shelves books in a university Read More »
Chilling dystopia where Asian-Americans are demonized and hated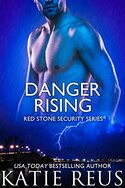 DANGER RISING
by Katie Reus
Featured as Fresh Pick on October 5, 2022
She's going after what's hers.When Lana's mom died, she was heartbroken. And when her mom's business Read More »
Will she let him back in her life?
LUKE'S REVENGE
by Lisa Renee Jones
Featured as Fresh Pick on October 4, 2022
The third and final book in the Walker Security: Lucifer Trilogy... In the mind-blowing and stunning finale, all will be revealed as Lucifer's Read More »
Luke - and Ana - get their revenge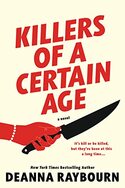 KILLERS OF A CERTAIN AGE
by Deanna Raybourn
Featured as Fresh Pick on October 3, 2022
Billie, Mary Alice, Helen, and Natalie have worked for the Museum, an elite network of assassins, for forty years. Now their talents are considered old Read More »
Old-school lady assassins must survive targeting by their former agency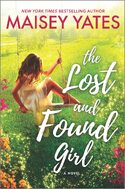 THE LOST AND FOUND GIRL
by Maisey Yates
Featured as Fresh Pick on October 2, 2022
New York Times bestselling author Maisey Yates dazzles with this powerful novel of sisterhood, secrets and how far you'd go to protect someone Read More »
Another well done crime novel by one of the best
Where did she come from?
SEAL WITH A SECRET
by Paige Tyler
Featured as Fresh Pick on October 1, 2022
SEAL with a SecretSecrets are his job.Navy SEAL Lane Roberts is used to danger––but not from within his own SEAL Team Read More »
Their first date might be their last!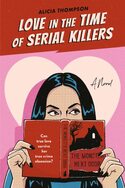 LOVE IN THE TIME OF SERIAL KILLERS
by Alicia Thompson
Featured as Fresh Pick on September 30, 2022
Turns out that reading nothing but true crime isn't exactly conducive to modern dating—and one woman is going to have to learn Read More »
No Serial Killers, But An Entertaining Rom-Com With A Fun Lead-In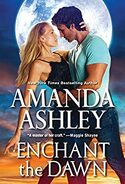 ENCHANT THE DAWN
by Amanda Ashley
Featured as Fresh Pick on September 29, 2022
Set in steamy New Orleans, New York Times and USA Today bestselling author Amanda Ashley delivers a sensually-charged and intelligent vampire romance perfect fans Read More »
Vampire, witch = enchanting read!