"A strong, sexy, and supportive hero and a story you can sink your teeth into!"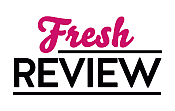 Reviewed by Miranda Owen
Posted August 10, 2022

Romance Comedy | Romance Contemporary
LOVE IN 3D is a standalone contemporary romance by Marie Harte. Justine Ferrera has a pattern of being used, abused, or neglected by the men in her life to varying degrees. She's not a doormat, but she struggles with figuring out to express her displeasure with how she's treated at times. While temporarily staying in her beloved aunt Rosie's apartment while she's away, she meets her delectable neighbor Xavier. This story has definite rom-com vibes, with a slightly sexier edge. Hooray!
I don't normally go for beefcake heroes, but Xavier is the type of athletic, buff, yet smart and sensitive hero Marie Harte writes so well. Xavier is a gym regular, but he's also a therapist and self-aware. This hero is no Alphahole. Although he and Justine plan on keeping things platonic, he proves to be too tempting a package to resist. I like the way these two main characters started out being friends and getting to know each other before their relationship takes a sexy turn. Because LOVE IN 3D is told from alternating perspectives, you get a better understanding of what motivates these characters, what their fears are, and how deeply and how quickly they fall for each other. I like Xavier and Justine equally, and it's fun seeing the ways they try and reign in their obvious attraction before giving in. I always think that Marie Harte does such a good job of writing sex scenes because she captures the chemistry between the main characters and makes it specific to them. Those scenes seem to develop very organically. I like how Xavier and Justine complement each other. I prefer stories in which the conflict in a story is not between the hero and heroine, like this one.
LOVE IN 3D has a strong, sexy, and supportive hero and a story you can sink your teeth into. The mostly supportive relationships that Xavier has in his family make an interesting contrast with the mostly dysfunctional relationships in Justine's family. The friendships in this story and another nice layer to the overall story, as well as provide more insight into the two main characters. Justine's BFF Katie says what a lot of the readers are probably thinking and provides some comic relief. I look forward to Marie Harte's next book, and hopefully get stories about other characters in this apartment building.
SUMMARY
"I got 99 problems but a Mitch ain't one."
A friends-to-lovers, fake-boyfriend romance from NYT and USA Today bestseller Marie Harte
DEAR AUNT TRUTH: Thanks for taking the time to answer me. I got 99 problems but a Mitch ain't one. (Heh—he's my ex.) My life is complicated. I have enough trouble dealing with my jerk of a boss, my overbearing parents, an awful bridesmaid's dress, and my wayyyy too sexy downstairs neighbor. He's the real problem.
The good news is we're friends. Xavier is smart, kind, and heck, I'll say it—beyond nice to look at. But when my mom forces me into a plus-one situation for my sister's wedding, I lie and tell her I'm bringing Xavier—my new (fake) boyfriend.
He's up for tricking my parents, especially if I return the favor with his mom, acting as his new (again, fake) girlfriend. Except somehow I find myself liking him a lot more than I should. And, well, things are getting heated, especially in the bedroom. I'm falling in love. And I'm not sure what to do about it…
Falling for 2C
Excerpt
She nursed her coffee, letting the caffeine do its work as 2C settled in at the small kitchen table across from her. Not 2C—Xavier.
"I like Rosie's style. Everything's so neat and organized."
She snorted and said, "You should see the bedroom."
He paused with his cup to his mouth and raised a brow.
She flushed. "Not that that was an invitation. I'm not asking you to sleep with me."
He stared.
"Well, not that we'd be sleeping. I'm talking about sex." It was like her mouth hadn't yet connected to her brain, which kept screaming at her to shut up.
He took a sip of his coffee and kept staring.
She rambled. "I'm not saying I don't want to have sex with you. I mean, I don't. But it's not because you're not handsome enough."
He had yet to blink.
"Even with the facial hair. Not that facial hair is bad." It could be quite nice, especially trailing between her thighs. "It's fine. You're fine," she blurted, cheeks blazing.
His lips quirked.
"I just... What's in the bag?"
His grin managed to take him from sexy-hot to blazingly handsome. "Not a morning person. Noted."
She groaned and dropped her head to the table. "It's not even nine o'clock yet."
---
What do you think about this review?
Comments
No comments posted.

Registered users may leave comments.
Log in or register now!