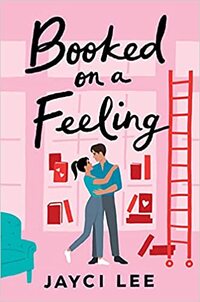 A Novel
St. Martin's Griffin
August 2022
On Sale: July 26, 2022
Featuring: Jack; Lizzy
320 pages
ISBN: 1250621143
EAN: 9781250621146
Kindle: B09F8QLQPG
Trade Paperback / e-Book
Add to Wish List

If all goes to plan, she will check off that last box in a couple years, make her parents proud, and live a successful, fulfilled life in L.A. What was not in her plans was passing out from a panic attack during a pivotal moment in her career. A few deep breaths and a four hour drive later, Lizzy is in Weldon for three weeks to shed the burnout and figure out what went wrong. And what better place to recharge than the small California town where she spent her childhood summers with her best friend, Jack Park.

Jack Park didn't expect to see Lizzy back in Weldon, but now he's got three weeks to spend with the girl of his dreams. Except she doesn't know of his decades-long crush on her--and he intends to keep it that way. She's a high-powered attorney who lives in L.A. and he's a bookkeeper at his family's brewery who never left his hometown. He can't risk their friendship on a long shot. Can he? When Lizzy decides that the local bookstore needs a little revamp, of course, Jack is going to help her bring it back to life. But the more time they spend together, the harder it becomes to ignore there might be more than just friendship among the dusty shelves and books...

Sometimes the path to the rest of your life has been in front of you all along.
Start Reading BOOKED ON A FEELING Now

Our Past Week of Fresh Picks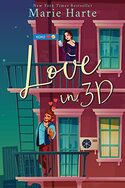 LOVE IN 3D
by Marie Harte
Featured as Fresh Pick on August 17, 2022
"I got 99 problems but a Mitch ain't one." A friends-to-lovers, fake-boyfriend romance from NYT and USA Today bestseller Marie Harte Read More »
A strong, sexy, and supportive hero and a story you can sink your teeth into!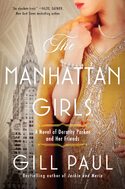 THE MANHATTAN GIRLS
by Gill Paul
Featured as Fresh Pick on August 16, 2022
It's a 1920s version of Sex and the City, as Dorothy Parker—one of the wittiest women who ever wielded a pen Read More »
Modern Day Sex and the City, Not Really!
Jazz Age Women Supporting Each Other
MUNCHIES AND MURDER
by Leslie Langtry
Featured as Fresh Pick on August 15, 2022
From USA Today bestselling author Leslie Langtry comes Merry Wrath's most wild case yet!Ex-CIA agent turned scout leader, Merry Wrath Read More »
Absolutely hysterical!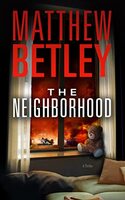 THE NEIGHBORHOOD
by Matthew Betley
Featured as Fresh Pick on August 14, 2022
It's not such a beautiful day in the neighborhood ... From the critically acclaimed author of the Logan West thrillers comes a can't-miss Read More »
Intense Read
BRATVA SWEETHEART
by Celeste Barclay, Sabine Barclay
Featured as Fresh Pick on August 13, 2022
She thought it was only for one night… I've never let anyone into my life. At least not like her. Not until Read More »
An exciting, danger filled, dark Russian mafia read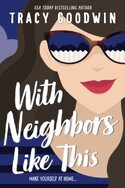 WITH NEIGHBORS LIKE THIS
by Tracy Goodwin
Featured as Fresh Pick on August 12, 2022
Amelia Marsh relocates with her two young kids to a northern suburb of Houston after a brutal divorce. All she wants is a bit of Read More »
Gnome or no gnome?
Mommy and the Game of Gnomes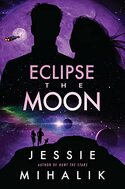 ECLIPSE THE MOON
by Jessie Mihalik
Featured as Fresh Pick on August 11, 2022
Kee Ildez has been many things: hacker, soldier, bounty hunter. She never expected to be a hero, but when a shadowy group of traitors starts Read More »
Rocket-like action in this space opera of found family amidst war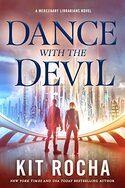 DANCE WITH THE DEVIL
by Kit Rocha
Featured as Fresh Pick on August 10, 2022
Tobias Richter, the fearsome VP of Security of the TechCorps is dead. The puppetmaster is gone and the organization is scrambling to maintain control by Read More »
Band of mercenary librarians and supersoldiers decide the time for a revolution is here