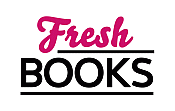 Sprouting great new books in April
"Amazeballs and rom com gold!"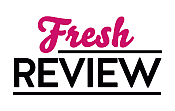 Reviewed by Miranda Owen
Posted July 28, 2022

BOOKED ON A FEELING is a standalone "friends-to-lovers" romantic comedy by Jayci Lee. I love friends-to-lovers stories and this one is a prime example of what makes them so much fun. High-powered yet anxious attorney Lizzy Chung and super nice sweetie Jack Park have been friends forever, but never crossed the line and ventured into the romance zone with each other. Until now. Jayci is taking a time-out from her pricey law firm to chill out and re-evaluate her career goals. Happily for Jack, who has always carried a torch for her, Lizzy decides to rest and relax in his hometown. The proximity creates some sparks on both sides.
Because author Jayci Lee tells this story from alternating perspectives, readers get a better understanding of the two main characters. Jack and Lizzy are both at similar crossroads in their lives when it comes to their careers, but they both have very different relationships with their families. Lizzy, even if she struggles to admit it to herself, is not totally happy working the promotion fast track at her law firm. She finds her passion at a hidden gem of a bookstore. Jack is likewise feeling a little restless in his life. He loves his family, but he doesn't think he's as useful as he'd like to be at the family-run brewery. Both characters are keeping their doubts and explorations hidden from their families while they try and figure things out on their own first. The major difference is that Jack's family is a source of support, while Lizzy's mother is uber judgmental and a major source of anxiety for her.
As for the romance element, Jake and Lizzy are adorable – in a charming and not overly saccharine way. Jake is swoon worthy as he exudes longing for the woman of his dreams. For Jake, he is hesitant to finally give in to his desire for Lizzy, because he is leery of risking everything and losing the friendship. For Lizzy, she is viewing Jake with new eyes and just starting to lust after him. Lizzy is initially startled by her new feelings, and Jake is perhaps equally startled by Lizzy's new appreciation for him. Their flirting and exciting explorations are amazeballs and rom com gold.
BOOKED ON A FEELING is loads of fun and a perfect mix of sexy and sweet. I really liked both main characters, but I adore Jake. He is the kind of caring, intelligent, strong, and sexy hero I wish there were more of in romance novels. The juxtaposition between Lizzy's mother and her harsh criticisms of her daughter and Jake's supportive family is interesting and reveals a lot about what makes both main characters tick. Jayci Lee is a new author for me but I look forward to reading more of her stories in the future.
SUMMARY
If all goes to plan, she will check off that last box in a couple years, make her parents proud, and live a successful, fulfilled life in L.A. What was not in her plans was passing out from a panic attack during a pivotal moment in her career. A few deep breaths and a four hour drive later, Lizzy is in Weldon for three weeks to shed the burnout and figure out what went wrong. And what better place to recharge than the small California town where she spent her childhood summers with her best friend, Jack Park.

Jack Park didn't expect to see Lizzy back in Weldon, but now he's got three weeks to spend with the girl of his dreams. Except she doesn't know of his decades-long crush on her--and he intends to keep it that way. She's a high-powered attorney who lives in L.A. and he's a bookkeeper at his family's brewery who never left his hometown. He can't risk their friendship on a long shot. Can he? When Lizzy decides that the local bookstore needs a little revamp, of course, Jack is going to help her bring it back to life. But the more time they spend together, the harder it becomes to ignore there might be more than just friendship among the dusty shelves and books...

Sometimes the path to the rest of your life has been in front of you all along.
---
What do you think about this review?
Comments
No comments posted.

Registered users may leave comments.
Log in or register now!