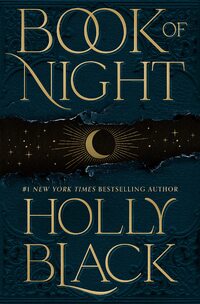 Tor Books
May 2022
On Sale: May 3, 2022
320 pages
ISBN: 1250812194
EAN: 9781250812193
Kindle: B096T6GHLG
Hardcover / e-Book / audiobook
Add to Wish List

#1 New York Times bestselling author Holly Black makes her stunning adult debut with Book of Night, a modern dark fantasy of shadowy thieves and secret societies in the vein of Ninth House and The Night Circus.

Charlie Hall has never found a lock she couldn't pick, a book she couldn't steal, or a bad decision she wouldn't make. She's spent half her life working for gloamists, magicians who manipulate shadows to peer into locked rooms, strangle people in their beds, or worse. Gloamists guard their secrets greedily, creating an underground economy of grimoires. And to rob their fellow magicians, they need Charlie.


Now, she's trying to distance herself from past mistakes, but going straight isn't easy. Bartending at a dive, she's still entirely too close to the corrupt underbelly of the Berkshires. Not to mention that her sister Posey is desperate for magic, and that her shadowless and possibly soulless boyfriend has been keeping secrets from her. When a terrible figure from her past returns, Charlie descends back into a maelstrom of murder and lies. Determined to survive, she's up against a cast of doppelgangers, mercurial billionaires, gloamists, and the people she loves best in the world --all trying to steal a secret that will allow them control of the shadow world and more.
Start Reading BOOK OF NIGHT Now

Our Past Week of Fresh Picks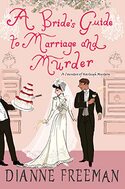 A BRIDE'S GUIDE TO MARRIAGE AND MURDER
by Dianne Freeman
Featured as Fresh Pick on July 3, 2022
On the eve of her marriage to George Hazelton, Frances has a great deal more on her mind than flowers and seating arrangements. The Connors Read More »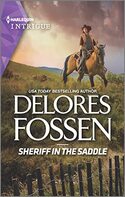 SHERIFF IN THE SADDLE
by Delores Fossen
Featured as Fresh Pick on July 2, 2022
To uphold the law…will she take down her ex? The town wants her to arrest her former boyfriend for a murder Read More »
Great armchair detective story.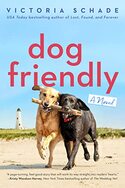 DOG FRIENDLY
by Victoria Schade
Featured as Fresh Pick on July 1, 2022
Exhausted veterinarian Morgan Pearce is feeling overworked and under-thanked, so when two favorite clients ask her to watch their special needs senior dog in Read More »
Equal billing for the human and canine stars of this story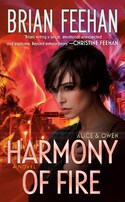 HARMONY OF FIRE
by Brian Feehan
Featured as Fresh Pick on June 30, 2022
The We—beings who existed long before humans ever did, filled with powerful magic—walk among us. Owen and Alice are both etherealists Read More »
Can their love defeat the deadly enemy?
BEHIND CLOSED DOORS
by Shannon McKenna
Featured as Fresh Pick on June 29, 2022
He can't stop watching her…Surveillance expert Seth Mackey is mesmerized by Raine Cameron, the gorgeous blonde he's been monitoring Read More »
Secrets and danger fill the pages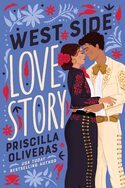 WEST SIDE LOVE STORY
by Priscilla Oliveras
Featured as Fresh Pick on June 28, 2022
A heart-stirring romance of star-crossed love, feuding familias, and the bonds of sisterhood by USA Today bestselling author Priscilla Oliveras. Two familias in Read More »
A chance encounter, a magical kiss - could it be what it takes to break up a decades-long feud?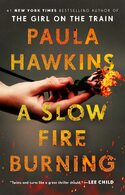 A SLOW FIRE BURNING
by Paula Hawkins
Featured as Fresh Pick on June 27, 2022
The scorching new thriller from the #1 New York Times bestselling author of The Girl on the Train. "A Slow Fire Burning twists Read More »
A Haunting Story!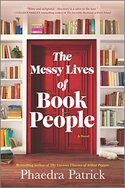 THE MESSY LIVES OF BOOK PEOPLE
by Phaedra Patrick
Featured as Fresh Pick on June 26, 2022
Mother of two Liv Green barely scrapes by as a maid to make ends meet, often finding escape in a good book while daydreaming of Read More »
A Beautiful mess