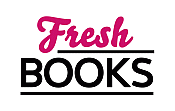 Summer Sizzling Reads in July!
"Fans of Holly Black are going to be excited for her adult debut."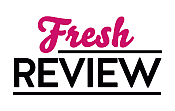 Reviewed by Angie Elle
Posted May 5, 2022

Holly Black makes her adult fantasy debut with BOOK OF NIGHT, a story where bartender Charlie Hall is doing her best to help her sister through college all the while trying not to fall back into thievery, her one claim to fame.
I'm going to start off with the positives in this book: familial relationships and Vince. I thought the relationships between Charlie and her sister, Charlie and her mother, and Charlie and her sister and her mother were all interesting. They had a complicated past, and I found their history compelling. Having said that, the mother is not the brightest bulb in the shed, and her overeagerness to send her daughter off with a man she barely knows was disturbing. The father was basically a deadbeat who left them in the lurch, but it made for a good story. I was also a huge fan of Vince. His evasiveness was given to us in a way I found intriguing, and I liked the way he and Charlie spent their entire relationship content with it being superficial - until they weren't. Vince's character was someone I wanted to know more about from the time he was introduced.
I struggled with some of the other things in this story. I found the world to be confusing, and the world building felt half-hearted. I had a hard time knowing what was going on because of that, and added to that were a lot of characters. Many of them were simply mentioned in passing over and over again, and it made them really hard to keep them all straight. This story also meandered. It felt like it was going nowhere, and it wasn't until the last 25% that things ratcheted up. By this point, it was too late, and the pacing of this book really suffered because of that. My last complaint was that this is clearly a set up for 'the next book,' and nowhere did I see this marketed as the first book in a series. I felt shafted with the unresolved ending.
BOOK OF NIGHT didn't work for me on the whole, but I think long time fans of the author will probably enjoy this one.
SUMMARY
#1 New York Times bestselling author Holly Black makes her stunning adult debut with Book of Night, a modern dark fantasy of shadowy thieves and secret societies in the vein of Ninth House and The Night Circus.

Charlie Hall has never found a lock she couldn't pick, a book she couldn't steal, or a bad decision she wouldn't make. She's spent half her life working for gloamists, magicians who manipulate shadows to peer into locked rooms, strangle people in their beds, or worse. Gloamists guard their secrets greedily, creating an underground economy of grimoires. And to rob their fellow magicians, they need Charlie.


Now, she's trying to distance herself from past mistakes, but going straight isn't easy. Bartending at a dive, she's still entirely too close to the corrupt underbelly of the Berkshires. Not to mention that her sister Posey is desperate for magic, and that her shadowless and possibly soulless boyfriend has been keeping secrets from her. When a terrible figure from her past returns, Charlie descends back into a maelstrom of murder and lies. Determined to survive, she's up against a cast of doppelgangers, mercurial billionaires, gloamists, and the people she loves best in the world --all trying to steal a secret that will allow them control of the shadow world and more.
---
What do you think about this review?
Comments
No comments posted.

Registered users may leave comments.
Log in or register now!