Margaret K. McElderry Books
June 2021
On Sale: June 15, 2021
Featuring: Voya Thomas
496 pages
ISBN: 1534465286
EAN: 9781534465282
Kindle: B08LDVXZHZ
Hardcover / e-Book
Add to Wish List

A rich, dark urban fantasy debut following a teen witch who is given a horrifying task: sacrificing her first love to save her family's magic. The problem is, she's never been in love—she'll have to find the perfect guy before she can kill him.

After years of waiting for her Calling—a trial every witch must pass in order to come into their powers—the one thing Voya Thomas didn't expect was to fail. When Voya's ancestor gives her an unprecedented second chance to complete her Calling, she agrees—and then is horrified when her task is to kill her first love. And this time, failure means every Thomas witch will be stripped of their magic.

Voya is determined to save her family's magic no matter the cost. The problem is, Voya has never been in love, so for her to succeed, she'll first have to find the perfect guy—and fast. Fortunately, a genetic matchmaking program has just hit the market. Her plan is to join the program, fall in love, and complete her task before the deadline. What she doesn't count on is being paired with the infuriating Luc—how can she fall in love with a guy who seemingly wants nothing to do with her?

With mounting pressure from her family, Voya is caught between her morality and her duty to her bloodline. If she wants to save their heritage and Luc, she'll have to find something her ancestor wants more than blood. And in witchcraft, blood is everything.
Start Reading BLOOD LIKE MAGIC Now

Our Past Week of Fresh Picks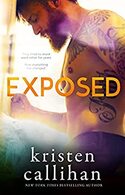 EXPOSED
by Kristen Callihan
Featured as Fresh Pick on July 27, 2021
BrennaThere are some people in life who know exactly how to push your buttons. For me, it's Rye Peterson. We can't Read More »
A divine mix of angst and amazeballs to make you cry and cheer!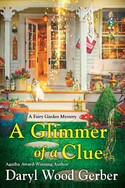 A GLIMMER OF A CLUE
by Daryl Wood Gerber
Featured as Fresh Pick on July 26, 2021
Courtney Kelly has a shop full of delights, a cat named Pixie, a green thumb—and a magical touch when it comes to garden Read More »
Enchanting and magical cozy mystery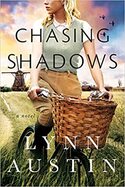 CHASING SHADOWS
by Lynn Austin
Featured as Fresh Pick on July 25, 2021
For fans of bestselling WWII fiction comes a powerful novel from Lynn Austin about three women whose lives are instantly changed when the Nazis invade Read More »
Emotionally Taxing but Great Read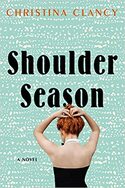 SHOULDER SEASON
by Christina Clancy
Featured as Fresh Pick on July 24, 2021
A dazzling portrait of a young woman coming into her own, the youthful allure of sex, drugs, and rock and roll, and what we lose Read More »
A tender-hearted coming of age story with a captivating air of escapism...
FALLING IN LOVE ON WILLOW CREEK
by Debbie Mason
Featured as Fresh Pick on July 23, 2021
Fall in love with the latest Highland Falls romance about a single mom-to-be's surprise delivery and the undercover FBI agent who rescues Read More »
A Good Romantic Comedy with a Mystery Bonus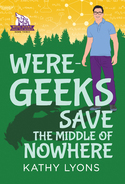 WERE-GEEKS SAVE THE MIDDLE OF NOWHERE
by Kathy Lyons
Featured as Fresh Pick on July 22, 2021
Into every generation is born a really scary relative. In this case, it's Walter Chen's aunt, who puts the spirit of Read More »
The demigod Monkey lands in Wisconsin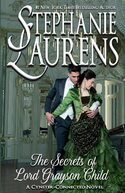 THE SECRETS OF LORD GRAYSON CHILD
by Stephanie Laurens
Featured as Fresh Pick on July 21, 2021
#1 New York Times bestselling author Stephanie Laurens returns to the world of the Cynsters' next generation with the tale of an unconventional nobleman Read More »
Great second-chance-at love story with exciting newsroom mystery!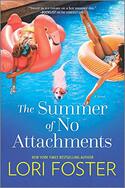 THE SUMMER OF NO ATTACHMENTS
by Lori Foster
Featured as Fresh Pick on July 20, 2021
Summer flings with no strings mean nobody gets hurt.At least, that was the plan…After putting the brakes on her dead-end relationship Read More »
A summer filled with surprise attachments