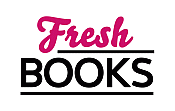 Spring for these books in March
"In order to save her family's magic, Voya must sacrifice her first love, one she hasn't met yet."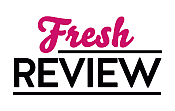 Reviewed by Rosie Bindra
Posted June 17, 2021

Young Adult Fantasy | Young Adult
Voya Thomas has been waiting for the arrival of her Bleeding, not only bringing with it Voya's first step into her coming-of-age but also starting her on the path to becoming a witch. In order to become a proper witch, Voya has to complete her Calling, a task assigned by an ancestor which, if completed successfully, gives witches their magic and a chosen gift of an ability. No Thomas has failed a Calling in almost one hundred years, until Voya. With Voya's failure comes a second chance, but if she doesn't succeed, then every witch in Voya's family will lose their magic.
Voya's unprecedented second change comes with the challenge of Voya having to kill her first love; a first love that hasn't happened yet. Having only one month's time to complete her task, Voya turns to a genetic matchmaking program that has just hit the market. The plan seemed simple enough until Voya gets matched to Luc Rodriguez. If Voya can't complete her task in time, her whole family will pay for it with their magic. But as infuriating as he is good looking. Voya can't imagine falling in love with Luc, or killing him.
Every so often a story comes along that leaves you breathless. Steeped in culture and lore, Liselle Sambury creates a magical filled futuristic world in BLOOD LIKE MAGIC, full of diverse, realistic characters and dark, thought-provoking themes. If you're looking for a refreshingly bold voice in the YA genre, Linselle Sambury is it. At the core is a story about love, family and generations of relationships. It takes some time warming up to some of the characters but that's what makes these characters so real; they're not all one-dimensional good or bad. There's depth to them and they stick with you long after the last page. With BLOOD LIKE MAGIC, Sambury has created a spellbinding journey full of timely messages that need to be discussed now. I foresee nothing but great things from this writer and I can't wait for her next book.
SUMMARY
A rich, dark urban fantasy debut following a teen witch who is given a horrifying task: sacrificing her first love to save her family's magic. The problem is, she's never been in love—she'll have to find the perfect guy before she can kill him.

After years of waiting for her Calling—a trial every witch must pass in order to come into their powers—the one thing Voya Thomas didn't expect was to fail. When Voya's ancestor gives her an unprecedented second chance to complete her Calling, she agrees—and then is horrified when her task is to kill her first love. And this time, failure means every Thomas witch will be stripped of their magic.

Voya is determined to save her family's magic no matter the cost. The problem is, Voya has never been in love, so for her to succeed, she'll first have to find the perfect guy—and fast. Fortunately, a genetic matchmaking program has just hit the market. Her plan is to join the program, fall in love, and complete her task before the deadline. What she doesn't count on is being paired with the infuriating Luc—how can she fall in love with a guy who seemingly wants nothing to do with her?

With mounting pressure from her family, Voya is caught between her morality and her duty to her bloodline. If she wants to save their heritage and Luc, she'll have to find something her ancestor wants more than blood. And in witchcraft, blood is everything.
---
What do you think about this review?
Comments
No comments posted.

Registered users may leave comments.
Log in or register now!