Benbella
September 2006
On Sale: September 1, 2006
256 pages
ISBN: 1933771011
EAN: 9781933771014
Trade Size
Add to Wish List

The genre of fiction known as "chick-lit" has been a lightning rod for debate in the world of literature, raising questions such as Is chick-lit really literature or just harmless fluff? Is this really an accurate portrayal of the lives of modern women? Eighteen renowned authors—including Jennifer Coburn, Raelynn Hillhouse, Harley Jane Kozak, Cara Lockwood, and Rachel Pine — weigh in with the best of chick-lit—proving that this genre deserves as much, or more, respect as any other. In addition to their story, each author elaborates on her feelings about the 'chick-lit' label, and recommends literary fiction writers that have inspired them.
CONTRIBUTORS INCLUDE:
Lauren Baratz-Logsted
Deanna Carlyle
Jennifer Coburn
Johanna Edwards
Karin Gillespie
Raelynn Hillhouse
Andrea Schicke Hirsch
Julie Kenner
Harley Jane Kozak
Stephanie Lehmann
Caren Lissner
Cara Lockwood
Ariella Papa
Kayla Perrin
Rachel Pine
Gena Showalter
Karen Siplin
Heather Swain


Our Past Week of Fresh Picks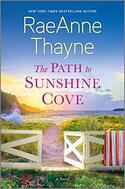 THE PATH TO SUNSHINE COVE
by RaeAnne Thayne
Featured as Fresh Pick on April 16, 2021
She knows what's best for everyone but herself…With a past like hers, Jessica Clayton feels safer in a life spent on Read More »
Immensely enjoyable story about family
Can they overcome the past to find love?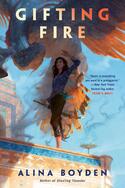 GIFTING FIRE
by Alina Boyden
Featured as Fresh Pick on April 15, 2021
The battle has been won, but the war is just beginning.Although at long last Razia Khan has found peace with herself and love with Read More »
A Good Fantasy Novel with Dragon-like Creatures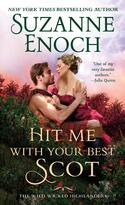 HIT ME WITH YOUR BEST SCOT
by Suzanne Enoch
Featured as Fresh Pick on April 14, 2021
The final book in the wickedly seductive new Scottish historical romance trilogy from New York Times bestselling author Suzanne Enoch, Hit Me With Your Best Read More »
Brawny Highlanders make the best protectors!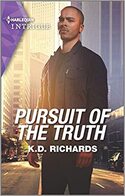 PURSUIT OF THE TRUTH
by K.D. Richards
Featured as Fresh Pick on April 13, 2021
His skills can keep her safeHer secrets could get them killed…Security expert Ryan West's worst fears come to life when hotel Read More »
A Sophisticated Fast-Paced Debut Mystery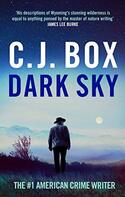 DARK SKY
by C.J. Box
Featured as Fresh Pick on April 12, 2021
Wyoming game warden Joe Pickett must accompany a Silicon Valley CEO on a hunting trip--but soon learns that he himself may be the hunted Read More »
Dark Sky may be Joe's greatest adventure yet!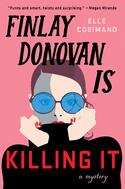 FINLAY DONOVAN IS KILLING IT
by Elle Cosimano
Featured as Fresh Pick on April 11, 2021
Finlay Donovan is killing it . . . except, she's really not. She's a stressed-out single-mom of two and struggling novelist, Finlay Read More »
The Must Read of 2021!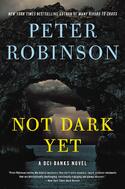 NOT DARK YET
by Peter Robinson
Featured as Fresh Pick on April 10, 2021
One of the world's greatest suspense writers returns with the 27th novel featuring the legendary detective Alan Banks in the mystery series Stephen King Read More »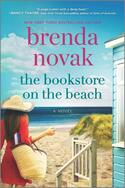 THE BOOKSTORE ON THE BEACH
by Brenda Novak
Featured as Fresh Pick on April 9, 2021
How do you start a new chapter of your life when you haven't closed the book on the previous one?Eighteen months ago Read More »
Three points of view make for one great story
Awesome tale of people living with life altering secrets