The Untold Story of Women Resistance Fighters in Hitler's Ghettos
William Morrow
April 2021
On Sale: April 6, 2021
576 pages
ISBN: 0062874217
EAN: 9780062874214
Kindle: B07Y8D58BR
Hardcover / e-Book
Add to Wish List

One of the most important stories of World War II, already optioned by Steven Spielberg for a major motion picture: a spectacular, searing history that brings to light the extraordinary accomplishments of brave Jewish women who became resistance fighters—a group of unknown heroes whose exploits have never been chronicled in full, until now.

Witnesses to the brutal murder of their families and neighbors and the violent destruction of their communities, a cadre of Jewish women in Poland—some still in their teens—helped transform the Jewish youth groups into resistance cells to fight the Nazis. With courage, guile, and nerves of steel, these "ghetto girls" paid off Gestapo guards, hid revolvers in loaves of bread and jars of marmalade, and helped build systems of underground bunkers. They flirted with German soldiers, bribed them with wine, whiskey, and home cooking, used their Aryan looks to seduce them, and shot and killed them. They bombed German train lines and blew up a town's water supply. They also nursed the sick and taught children.
Yet the exploits of these courageous resistance fighters have remained virtually unknown.
As propulsive and thrilling as Hidden Figures, In the Garden of Beasts, Band of Brothers, and A Train in Winter, The Light of Days at last tells the true story of these incredible women whose courageous yet little-known feats have been eclipsed by time. Judy Batalion—the granddaughter of Polish Holocaust survivors—takes us back to 1939 and introduces us to Renia Kukielka, a weapons smuggler and messenger who risked death traveling across occupied Poland on foot and by train. Joining Renia are other women who served as couriers, armed fighters, intelligence agents, and saboteurs, all who put their lives in mortal danger to carry out their missions. Batalion follows these women through the savage destruction of the ghettos, arrest and internment in Gestapo prisons and concentration camps, and for a lucky few—like Renia, who orchestrated her own audacious escape from a brutal Nazi jail—into the late 20th century and beyond.
Powerful and inspiring, featuring twenty black-and-white photographs, The Light of Days is an unforgettable true tale of war, the fight for freedom, exceptional bravery, female friendship, and survival in the face of staggering odds.
Start Reading THE LIGHT OF DAYS Now

Our Past Week of Fresh Picks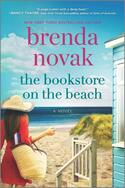 THE BOOKSTORE ON THE BEACH
by Brenda Novak
Featured as Fresh Pick on April 9, 2021
How do you start a new chapter of your life when you haven't closed the book on the previous one?Eighteen months ago Read More »
Three points of view make for one great story
Awesome tale of people living with life altering secrets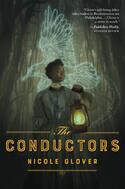 THE CONDUCTORS
by Nicole Glover
Featured as Fresh Pick on April 8, 2021
From a bold new voice in speculative fiction comes a vibrant historical fantasy of magic and murder set in the aftermath of the Civil War Read More »
Magic and murder in the post-Civil War time period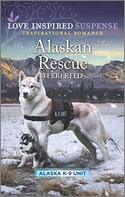 ALASKAN RESCUE
by Terri Reed
Featured as Fresh Pick on April 7, 2021
A mountain search-and-rescue missionturns into a fight for their lives.Sent to find a wedding party that disappeared during a hike, Alaskan state Read More »
A Fun Mountain Hike Turns Deadly in the First Book in the Alaska K-9 Unit Series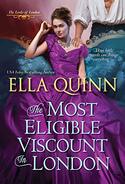 THE MOST ELIGIBLE VISCOUNT IN LONDON
by Ella Quinn
Featured as Fresh Pick on April 6, 2021
In bestselling author Ella Quinn's intriguing new Regency trilogy, a dashing suitor must decide if love and marriage are mutually exclusive . . . Viscount Read More »
After rejecting Viscount Turley's passionless proposal, will Georgie find love somewhere else?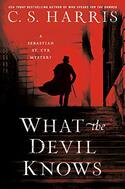 WHAT THE DEVIL KNOWS
by C.S. Harris
Featured as Fresh Pick on April 5, 2021
Sebastian St. Cyr thought a notorious killer had been brought to justice until a shocking series of gruesome new murders stuns the city in this Read More »
A regency mystery full of perplexing murders, shocking revelations and explosive action!
Regency sleuth pursues a Ripper-esque killer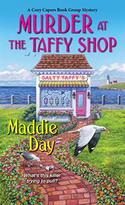 MURDER AT THE TAFFY SHOP
by Maddie Day
Featured as Fresh Pick on April 4, 2021
Cape Cod bicycle shop owner Mackenzie "Mac" Almeida and her mystery book club find a certain accusation of murder quite the stretch . . . &nbsp Read More »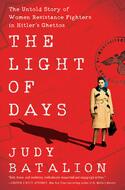 THE LIGHT OF DAYS
by Judy Batalion
Featured as Fresh Pick on April 3, 2021
One of the most important stories of World War II, already optioned by Steven Spielberg for a major motion picture: a spectacular, searing history that Read More »
A powerful, moving, and incredible story about some very brave women.
An awesome account of WWII Jewish women's bravery, resilience and their perilous undertakings and sa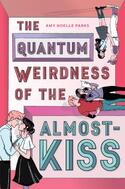 THE QUANTUM WEIRDNESS OF THE ALMOST-KISS
by Amy Noelle Parks
Featured as Fresh Pick on April 2, 2021
Seventeen-year-old Evie Beckham has always been too occupied with her love of math and frequent battles with anxiety to want to date. Besides Read More »
A fun tale of young love evolving from friendship, and science mixed with soul!