The Rising Wave #1
Eclipse
January 2021
On Sale: January 19, 2021
Featuring: Luc; Ava
ISBN: 0648536874
EAN: 9780648536871
Kindle: B08M66R2GJ
e-Book
Add to Wish List

A thirst for revenge . . . Ava is committed to vengeance against the man responsible for the death of her parents. The same man, the Queen's Herald, who kept her prisoner for two years, until she escaped with Luc, a warlord bent on vengeance just as fierce as her own. He's forged a powerful army of people from all through the region, called the Rising Wave, to march on the Kassian royal family and smash its corrupt power under the weight of their anger. But for Luc, just as for Ava, his true motive is a lot more personal.

A hidden magic . . . Luc suspects Ava has magical powers, suspects he's benefited greatly from them, but he's no stranger to the burdens of power, and he's prepared to let her tell him in her own time—after all, she's his heart's choice and he will give her all the time she needs. Except time is running out for both of them. As they near the Kassian stronghold, forces from within their own camp and without will use every trick they have to stop both Luc and Ava and tear them apart.

A secret laid bare . . . Luc knows Ava has a secret she's keeping from him—but what he doesn't realize is she has many. And when those secrets are exposed, everyone will have to grapple with the consequences. Ava is prepared to sacrifice her happiness and even her life to save the Rising Wave and Luc—but she would prefer to use her heart and her head to outwit her enemies instead.
Excerpt
She was being hunted.
Ava stood still, at the very edge of the forest, and looked back among the trees as she'd done over and over since the attack the night before.
Last evening, as she'd slid off her horse to make camp, an arrow had just missed her, embedding itself in the bark above her head with a hard thud. She had leaped back onto her mount and ridden away as fast as she could.
Now she would have to move out of the protection the trees had given her and onto the steppes--into the open.
It would be a lot easier to aim an arrow at her out on the plain.
That's what worried her.
And yet, she had to move forward. There was certainly no going back.
It worked both ways, though.
The people chasing her had so far not been willing to reveal themselves, only attacking from a distance—if she counted last night as being the first attack.
There had been another—much more personal—attack on her at her grandmother's estate. And she had wondered since last night if the two men responsible for that attempted kidnapping were the same men chasing her now.
No way to know until she caught sight of them.
She peered around the tree she was hiding behind again and saw no movement through the trees.
They were out there, though. She could sense them.
Perhaps they would wait until she was out of the woods to get a good shot.
She could make sure they never did.
She pulled a sewing kit from her pocket, removed her cloak, and began to embroider along the back of it, high up where it fell across her shoulder blades.
The horse moved restlessly beneath her, and her heart beat in rapid, bird-like hops. She was the most vulnerable she had been since the attack last night.
She had removed the only thing protecting her.
The thick wool was already decorated, but now she stitched in bows and flying arrows, grateful they were not difficult to create. Like everything else she'd woven into the cloak, she kept the color the same as the cloak itself, dark brown, making it difficult to see what she had done.
No sense proclaiming her protections if she didn't need to. Most people, she knew, wouldn't understand what they were looking at, even if she'd done it all in gold silk.
A twig snapped underfoot a little way away, and her hand trembled as she tied off the thread.
She fumbled as she pulled the cloak on again, her breath speeding up as she secured it around her throat.
"Just be calm," she told herself, and patted her horse's neck before urging her forward.
The mare leaped from the trees into the open as if she had been waiting for the chance. After the slow stop-start of the steep hills and the thick forest, the speed felt glorious.
Ava bent over her horse's neck and an arrow flew past her, the feathered fletching brushing her cheek, almost in a caress.
She laughed—she couldn't help herself—and urged the horse on, turning to see if she could catch sight of her hunter.
He stayed hidden in the gloom of the trees, and all she saw was the line of the forest edge behind her and the mountain rising above it.
She was out of Grimwalt at last, and into Venyatu, and she whooped as the mare plunged down the first hill and got her out of arrow range.
Start Reading THE TURNCOAT KING Now

Rising Wave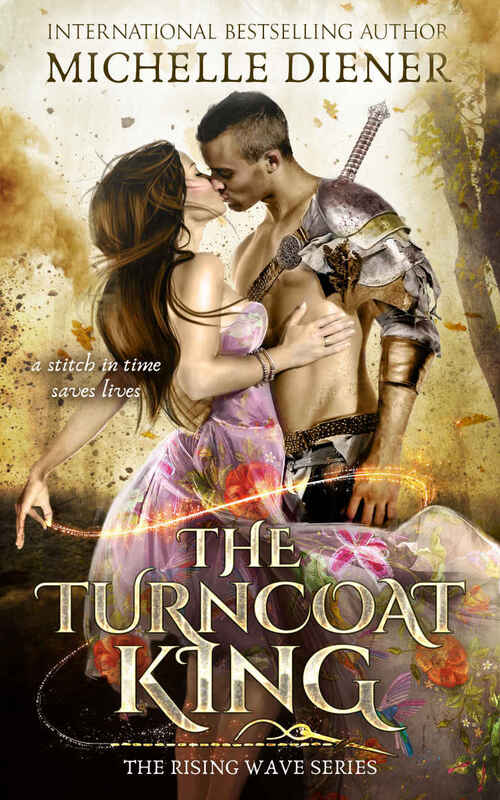 The Turncoat King
#1.0
Kindle | BN.com | | |

Our Past Week of Fresh Picks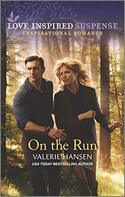 ON THE RUN
by Valerie Hansen
Featured as Fresh Pick on February 27, 2021
Is she running from danger—or into it?When a desperate criminal pulls a gun on her in the ER, nurse Janie Kirkpatrick is Read More »
Escapist fiction with a first responder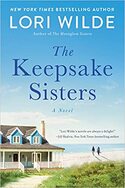 THE KEEPSAKE SISTERS
by Lori Wilde
Featured as Fresh Pick on February 26, 2021
It was a story that couldn't possibly be true: Identical twins, separated at birth. Anna Drury wouldn't have believed it, but Read More »
Twins' lives forever changed in a matter of moments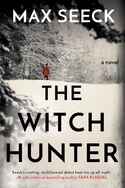 THE WITCH HUNTER
by Max Seeck
Featured as Fresh Pick on February 25, 2021
A shocking murder in an affluent Helsinki suburb has ties to witchcraft and the occult in this thrilling U.S. debut from Finnish author Max Read More »
Darkly thrilling occultic tale that is hard to put down!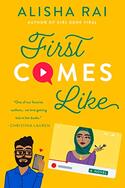 FIRST COMES LIKE
by Alisha Rai
Featured as Fresh Pick on February 24, 2021
The author of The Right Swipe and Girl Gone Viral returns with a story about finding love in all the wrong inboxes... Beauty expert Read More »
Such a cute book, you won't want to miss the delightful Rom-Com!
HUNTER
by Donna Michaels
Featured as Fresh Pick on February 23, 2021
Leaving the military had always been in Hunter Donovan future—either by casket or choice--turns out, it was choice. Early on, he made Read More »
She gives him back his heart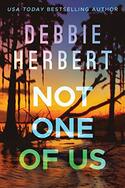 NOT ONE OF US
by Debbie Herbert
Featured as Fresh Pick on February 22, 2021
From the bestselling author of Cold Waters comes a brooding thriller about a woman who must decide if safeguarding her family is worth burying a Read More »
The past breaks open with a bang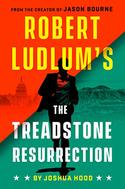 ROBERT LUDLUM'S THE TREADSTONE RESURRECTION
by Joshua Hood
Featured as Fresh Pick on February 21, 2021
Treadstone made Jason Bourne an unstoppable force, but he's not the only one.Operation Treadstone has nearly ruined Adam Hayes. The top-secret CIA Read More »
Exciting action packed thriller from the first page to the last.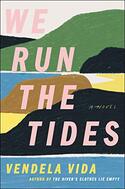 WE RUN THE TIDES
by Vendela Vida
Featured as Fresh Pick on February 20, 2021
An achingly beautiful story of female friendship, betrayal, and a mysterious disappearance set in the changing landscape of San Francisco Teenage Eulabee and her Read More »
Mesmerizing coming of age novel set in 1980s San Francisco