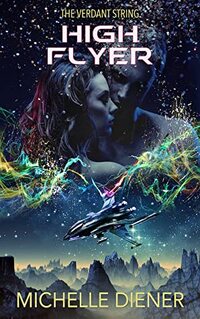 Verdant String #4
Self Published
October 2020
On Sale: July 24, 2020
ISBN: 0648536831
EAN: 9780648536833
Kindle: B08BV1R36T
Paperback / e-Book
Add to Wish List

Flying the head-of-planet around isn't a job for the faint of heart. Especially not on Faldine, the planet in the Verdant String whose magnetic fields actively fight against technology, bringing down the ships of the unwary or the incompetent.

Hana thrives on the challenge, though. Thrives on everything about her job. It keeps her from thinking too much about what happened to her during the war, and what she is becoming. A relationship with the head-of-planet himself, though, is more than she wants to deal with.

Iver Sugotti feels like he fell into the role of head-of-planet by default. He knows he's good at the job, and he's enjoying the challenge of making tech work on a planet that eats tech for breakfast, but the one thing he really wants--Hana--seems out of his reach.

His pilot has made it clear she's not interested, and he can only respect the boundaries she's set. But when someone wants him dead, he and Hana are plunged into an all-out race for their lives. Iver discovers those closest to him have betrayed him, but also, that his pilot is not as disinterested as she seems.

As they try to outwit their enemies, they discover they are far better together than they are apart, and that Hana really is at her best when she's flying high.
Start Reading HIGH FLYER Now

Our Past Week of Fresh Picks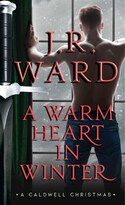 A WARM HEART IN WINTER
by J.R. Ward
Featured as Fresh Pick on November 28, 2020
#1 New York Times bestselling author J.R. Ward is heating things up this winter with a holiday novel featuring some of her most iconic Read More »
A Nor'easter, death, and danger are no match for love
A Black Dagger Brotherhood style Christmas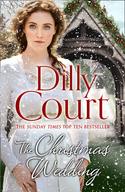 THE CHRISTMAS WEDDING
by Dilly Court
Featured as Fresh Pick on November 27, 2020
Holding the letter in trembling hands, Daisy's future crumbled before her – the words engraved on her heart forever. The village of Read More »
The new middle class cope with winter in 1867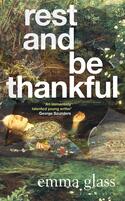 REST AND BE THANKFUL
by Emma Glass
Featured as Fresh Pick on November 26, 2020
A darkly shimmering novel of a nurse on the edge of burnout, by "an immensely talented young writer . . . Her fearlessness renews one's faith Read More »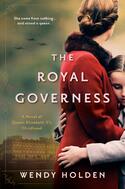 THE ROYAL GOVERNESS
by Wendy Holden
Featured as Fresh Pick on November 25, 2020
Sunday Times bestselling author Wendy Holden brings to life the unknown childhood years of one of the world's most famous figures, Queen Elizabeth Read More »
An Insider's Look Into Raising a Queen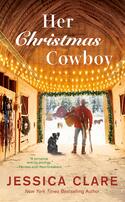 HER CHRISTMAS COWBOY
by Jessica Clare
Featured as Fresh Pick on November 24, 2020
From New York Times bestselling author Jessica Clare comes a Christmas Western filled with holiday cheer.Caleb Watson has been crushing on elementary Read More »
Another strong, sensitive, sexy cowboy hero written by Jessica Clare!
I'm hoping to turn Jessica Clare's Christmas cowboy romances into a yearly tradition!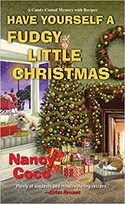 HAVE YOURSELF A FUDGY LITTLE CHRISTMAS
by Nancy Coco
Featured as Fresh Pick on November 23, 2020
Christmas on Mackinac Island brings a flurry of festive activity for fudge shop owner Allie McMurphy—but also a body in a snowbank . . .&nbsp Read More »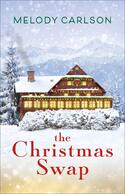 THE CHRISTMAS SWAP
by Melody Carlson
Featured as Fresh Pick on November 22, 2020
All Emma Daley wants this holiday season is a white Christmas. But the young teacher and struggling musician sure can't find that in sunny Read More »
A perfect book to curl up with by the fire and catch some cozy Christmas romance vibes!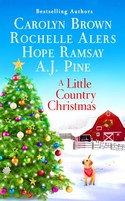 A LITTLE COUNTRY CHRISTMAS
by Rochelle Alers, Carolyn Brown, Hope Ramsay, A.J. Pine
Featured as Fresh Pick on November 21, 2020
From matchmaking carolers to a festive lights competition, four bestselling authors explore the magic of the holidays in these heartwarming small towns.The Perfect Christmas Read More »
Sometimes you have to rediscover the joy of the season.