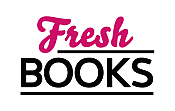 Summer reading in July you need to start
"Pilot and planetary head must thwart a space corp plot and smugglers too"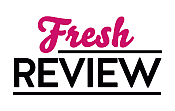 Reviewed by Make Kay
Posted October 15, 2020

HIGH FLYER is the fourth book in the science fiction romance Verdant String series by Michelle Diener. This series consists of stand-alone books, each set on a different planet or moon in the Verdant String grouping of planets in deep space. As you'd expect in deep space, there are greedy and deceitful corporations vying to despoil these remote worlds. There are desperate rebels who are often just as corrupt. And then there are a few lone good guys who are trying to keep the planets and their populations safe.
Iver Sugotti is the head-of-planet for Faldine, a planet in the Verdant String that has magnetic fields that actively block technology and make it a relatively primitive place to function. Iver is one of the good guys, and I really like him as the romantic lead. He's got integrity and grit, and I enjoy watching his competence as everything that could possibly go wrong for him does so!
Iver has been crushing on his pilot Hana for the last year, but she shut him down when he made gentle inquiries about a romantic relationship. When someone tried to assassinate Iver and brings down Hana's ship, Iver and Hana have to rely on each other for support and for repeated rescues. Turns out Hana wasn't really disinterested after all, but had been caught up in struggling with her own life changes.
Hana was a military pilot until a crash resulted in world-upending changes in her very being. I love how Hana's modifications make her super competent. She was already an accomplished pilot, but her evolution makes her even more formidable, and I am totally here for female competence! Hana is also a highly admirable character, and I have a lot of respect for her. So Iver by himself is awesome, and Hana by herself is awesomely awesome. But wow, when they team up, can they accomplish things! The romance is great, but I adore how they just keep saving each other from the danger that they continue to courageously march into in order to save the planet from the greed and machinations of others.
Michelle Diener does her typical stellar job of worldbuilding in HIGH FLYER and offers plenty of action, intrigue, and a gentle blooming of romance between our kickass hero and heroine. Huzzah!
SUMMARY
Flying the head-of-planet around isn't a job for the faint of heart. Especially not on Faldine, the planet in the Verdant String whose magnetic fields actively fight against technology, bringing down the ships of the unwary or the incompetent.

Hana thrives on the challenge, though. Thrives on everything about her job. It keeps her from thinking too much about what happened to her during the war, and what she is becoming. A relationship with the head-of-planet himself, though, is more than she wants to deal with.

Iver Sugotti feels like he fell into the role of head-of-planet by default. He knows he's good at the job, and he's enjoying the challenge of making tech work on a planet that eats tech for breakfast, but the one thing he really wants--Hana--seems out of his reach.

His pilot has made it clear she's not interested, and he can only respect the boundaries she's set. But when someone wants him dead, he and Hana are plunged into an all-out race for their lives. Iver discovers those closest to him have betrayed him, but also, that his pilot is not as disinterested as she seems.

As they try to outwit their enemies, they discover they are far better together than they are apart, and that Hana really is at her best when she's flying high.
---
What do you think about this review?
Comments
No comments posted.

Registered users may leave comments.
Log in or register now!