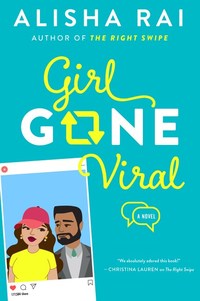 Modern Love #2
Avon
May 2020
On Sale: April 21, 2020
400 pages
ISBN: 0062878131
EAN: 9780062878137
Kindle: B07VK8H5Z4
Paperback / e-Book
Add to Wish List

In Alisha Rai's second novel in her Modern Love series, a live-tweet event goes viral for a camera-shy ex-model, shoving her into the spotlight—and into the arms of the bodyguard she'd been pining for.

OMG! Wouldn't it be adorable if he's her soulmate???
I don't see any wedding rings <eyes emoji>
Breaking: #CafeBae and #CuteCafeGirl went to the bathroom AT THE SAME TIME!!!
One minute, Katrina King's enjoying an innocent conversation with a hot guy at a coffee shop; the next, a stranger has live-tweeted the entire episode with a romantic meet-cute spin and #CafeBae is the new hashtag-du-jour. The problem? Katrina craves a low-profile life, and going viral threatens the peaceful world she's painstakingly built. Besides, #CafeBae isn't the man she's hungry for...
He's got a <peach emoji> to die for.
With the internet on the hunt for the identity of #CuteCafeGirl, Jas Singh, bodyguard, friend, and possessor of the most beautiful eyebrows Katrina's ever seen, comes to the rescue and whisks her away to his family's home. Alone in a remote setting with the object of her affections? It's a recipe for romance. But after a long dating dry spell, Katrina isn't sure she can trust her instincts when it comes to love—even if Jas' every look says he wants to be more than just her bodyguard…
Start Reading GIRL GONE VIRAL Now

Modern Love

Our Past Week of Fresh Picks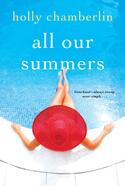 ALL OUR SUMMERS
by Holly Chamberlin
Featured as Fresh Pick on July 4, 2020
Against the picturesque coastal Maine setting that she evokes so well, bestselling author Holly Chamberlin creates a heartfelt story of family bonds and new beginnings Read More »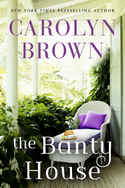 THE BANTY HOUSE
by Carolyn Brown
Featured as Fresh Pick on July 3, 2020
A homeless young woman finds an unexpected family in beloved New York Times bestselling author Carolyn Brown's novel of healing hearts and new Read More »
Love, second chances, and family. . .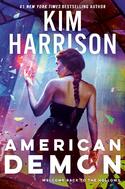 AMERICAN DEMON
by Kim Harrison
Featured as Fresh Pick on July 2, 2020
A thrilling return to the #1 New York Times bestselling urban fantasy series, continuing Rachel Morgan's story.RACHEL MORGAN IS BACK--AND THE HOLLOWS Read More »
An emotional return to The Hollows....
With new murders and new characters, Harrison gives the series a new kick!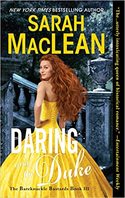 DARING AND THE DUKE
by Sarah MacLean
Featured as Fresh Pick on July 1, 2020
New York Times bestselling author Sarah MacLean returns with the much-anticipated final book in her Bareknuckle Bastards series, featuring a scoundrel duke and the Read More »
The last Bareknuckle Bastard finally receives her HEA!!
Fake Duke is restored to the bosom of his real family (and gets the girl)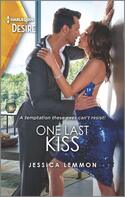 ONE LAST KISS
by Jessica Lemmon
Featured as Fresh Pick on June 30, 2020
A temptation these exes can't resist!Their second chance starts with an explosive kiss.And that's just the beginning.Gia Knox Read More »
An explosion of emotion and a fantabulous second-chance-at love story!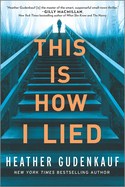 THIS IS HOW I LIED
by Heather Gudenkauf
Featured as Fresh Pick on June 29, 2020
Everyone has a secret they'll do anything to hide…Twenty-five years ago, the body of sixteen-year-old Eve Knox was Read More »
Everyone has secrets....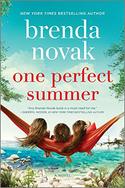 ONE PERFECT SUMMER
by Brenda Novak
Featured as Fresh Pick on June 28, 2020
Some families we're born intoSome we find for ourselvesWhen Serenity Alston swabbed her cheek for 23andMe, she joked about uncovering some dark ancestral Read More »
The special bond of sisterhood...
A journey of discovery for three women and the family they become. . .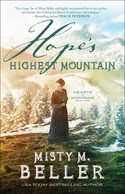 HOPE'S HIGHEST MOUNTAIN
by Misty M. Beller
Featured as Fresh Pick on June 27, 2020
Ingrid Chastain readily agreed to accompany her father to deliver vaccines to a mining town in the Montana Territory. She never could have anticipated a Read More »
A timely romance set in frontier Montana