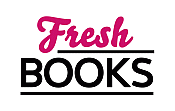 Hot, sizzling reads for July
"A slow-burn contemporary romance..."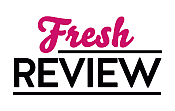 Reviewed by Danielle Dresser
Posted April 23, 2020

Katrina King, savvy businesswoman and angel investor, suffers from social anxiety after a tough upbringing, hard young adulthood as a successful supermodel, a terrifying kidnapping, and the death of her husband. Under the guidance of her therapist, Katrina slowly begins spending more time in public spaces, along with her bodyguard, former soldier Jasvinder "Jas" Singh. Jas has always been there for Katrina and has seen her at her worst and her best, and knowing he's around to protect her makes her feel safe and secure. But when her meet-cute with a hot guy at a coffee shop goes viral - #cafebae - Katrina wants nothing more than to disappear and let things blow over.
Jas has the perfect place to keep Katrina out of the spotlight for a while, but it means he has to go to his family's successful produce farm in Northern California. Jas's grandfather has been waiting for him to come home and take his place as heir to the family business, but Jas always finds an excuse to stay away, claiming he has to work for Katrina. Bringing Katrina to his home is both the last thing he wants to do and also what he pines for most, because he, too, has harbored a crush on her for years.
Sequestered in the comfort of a cozy guest house, Katrina and Jas have no excuses to spend even more time together, realizing that their attraction isn't as one-sided as they both have assumed. But when both of their past traumas rear their ugly heads, and #cafebae won't fade into internet oblivion, Katrina and Jas will have to figure out if they can find a way to be together once they leave. . .
GIRL GONE VIRAL by Alisha Rai is the second novel in her Modern Love series. For a storyline that had a lot going on, this book was surprisingly uneventful. This is the slowest of slow burns when it comes to the romance, both characters have a ton of baggage, and many of the situations, particularly those between the hero and heroine and the hero and his family, could have been solved with a simple conversation. Additionally, Katrina had so many terrible things happen to her, and the blows just kept coming almost until the end of the novel. Everything from being manipulated by her father for her entire life, being kidnapped, a marriage of convenience, a false "meet cute" at a cafe that threatens to reveal her identity, and unrequited love with one of her employees. Meanwhile, Jas - trying to come to terms with his PTSD and his perpetually disappointed family for his choosing life as a bodyguard over working on a produce farm - barely speaks to anyone about anything, let alone explain his feelings to Katrina. Both of their backstories are very muddled and not explained in a coherent way, but do seem to constantly come up when they're having a difficult conversation or about to reveal something genuine. Finally, the #cafebae set up of the novel doesn't really come to a satisfying conclusion. That being said, the shining light in this book is the realistic and thoughtful portrayal of anxiety and PTSD, as well as strong female friendships - Katrina's roommates, Rhiannon from book one and beauty influencer Jia - are a delight and willing to do whatever they can to support her. Alisha Rai is a talented writer, but this book fell short.
SUMMARY
In Alisha Rai's second novel in her Modern Love series, a live-tweet event goes viral for a camera-shy ex-model, shoving her into the spotlight—and into the arms of the bodyguard she'd been pining for.

OMG! Wouldn't it be adorable if he's her soulmate???
I don't see any wedding rings <eyes emoji>
Breaking: #CafeBae and #CuteCafeGirl went to the bathroom AT THE SAME TIME!!!
One minute, Katrina King's enjoying an innocent conversation with a hot guy at a coffee shop; the next, a stranger has live-tweeted the entire episode with a romantic meet-cute spin and #CafeBae is the new hashtag-du-jour. The problem? Katrina craves a low-profile life, and going viral threatens the peaceful world she's painstakingly built. Besides, #CafeBae isn't the man she's hungry for...
He's got a <peach emoji> to die for.
With the internet on the hunt for the identity of #CuteCafeGirl, Jas Singh, bodyguard, friend, and possessor of the most beautiful eyebrows Katrina's ever seen, comes to the rescue and whisks her away to his family's home. Alone in a remote setting with the object of her affections? It's a recipe for romance. But after a long dating dry spell, Katrina isn't sure she can trust her instincts when it comes to love—even if Jas' every look says he wants to be more than just her bodyguard…
---
What do you think about this review?
Comments
No comments posted.

Registered users may leave comments.
Log in or register now!