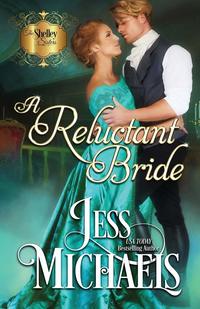 The brand new series from 10-Time USA Today Bestselling author Jess Michaels!
The Shelley Sisters #1
Passionate Pen
January 2020
On Sale: January 6, 2020
Featuring: Thomasina Shelley; Jasper Kincaid
ISBN: 1947770233
EAN: 9781947770232
Kindle: B082PDC7HJ
Paperback / e-Book
Add to Wish List

When the Jasper Kincaid, the Earl of Harcourt, offered to marry one of the infamous Shelley triplets, he was doing it for the dowry to refill his depleted coffers, not for anything so silly as love. But when he realizes it is Thomasina Shelley masquerading as his fiancée at their final engagement ball, not his true intended, a desire for her that he has been ignoring sparks. And when it becomes clear her sister has run away with another, an opportunity arises for a marriage with a much deeper connection.
Thomasina's feelings for Jasper have never been appropriate and she doubted the prudence of pretending to be his even for just one night. Once she's caught, everything escalates so quickly. Suddenly she's going to marry this stern, fascinating man who is not particularly pleased at her perfidy. Add to that her worry about where her wayward sister has gone and it's a recipe for both passion…and disaster.
As the two slowly grow closer, Jasper realizes his former fiancée's disappearance may have more to do with his own past than he originally realized. And the longer he keeps that from Thomasina, the more painful it will be when the truth comes out. Can they let each other close enough to fight together against the dangers right around the corner? And will they survive to meet the future they could have if they do?
Start Reading A RELUCTANT BRIDE Now

Shelley Sisters

Our Past Week of Fresh Picks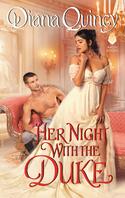 HER NIGHT WITH THE DUKE
by Diana Quincy
Featured as Fresh Pick on September 30, 2020
Desire knows no reason... When Lady Delilah Chambers finds herself stranded at a country inn on a rain-swept evening, she's forced to Read More »
A historical romance with a twist!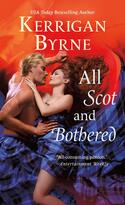 ALL SCOT AND BOTHERED
by Kerrigan Byrne
Featured as Fresh Pick on September 29, 2020
They are a dangerous duke, a fierce lord, and an infamous earl--dark, bold, brave men who know exactly what they want. And there is Read More »
Stunning betrayals, shocking wickedness, and a passionate Scottish hero!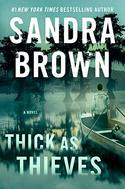 THICK AS THIEVES
by Sandra Brown
Featured as Fresh Pick on September 28, 2020
In this tantalizing thriller from #1 New York Times bestselling author Sandra Brown, a woman, seeking to learn her father's involvement in a twenty Read More »
4 Thieves, 1 Heist, A Brutal Murder, Missing Money, 20 Years, and Someone Is Back In Town to find the truth
A gripping, painful mystery links past and present crimes!
A riveting new novel by one of the best romantic suspense authors!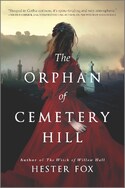 THE ORPHAN OF CEMETERY HILL
by Hester Fox
Featured as Fresh Pick on September 27, 2020
The dead won't bother you if you don't give them permission.Boston, 1844.Tabby has a peculiar gift: she can communicate Read More »
Eerie and evocative!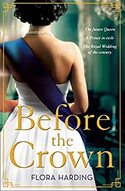 BEFORE THE CROWN
by Flora Harding
Featured as Fresh Pick on September 26, 2020
Before the crown there was a love story… Windsor Castle, 1943 As war rages across the world, Princess Elizabeth comes face to face with Read More »
A Royal Love Story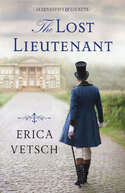 THE LOST LIEUTENANT
by Erica Vetsch
Featured as Fresh Pick on September 25, 2020
He's doing what he can to save the Prince Regent's life . . . but can he save his new marriage as well? Evan Eldridge never Read More »
Not Your Typical Regency Romance Novel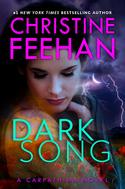 DARK SONG
by Christine Feehan
Featured as Fresh Pick on September 24, 2020
Two Carpathians find hope in the bond that ties their souls in this passionate novel in Christine Feehan's #1 New York Times bestselling Read More »
His song reaches into her heart and soul.
A fascinating tale of psychological suspense with an unassuming heroine who becomes the MVP!
WHEN THE EARL MET HIS MATCH
by Stacy Reid
Featured as Fresh Pick on September 23, 2020
When Hugh Winthrop, the future Marquess of Albury, decides to advertise for a wife in the London paper, he never expected an anonymous response from Read More »
A gothic masterpiece and full of passion!