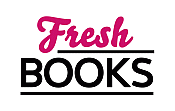 Sweet Reads in February
Jess Michaels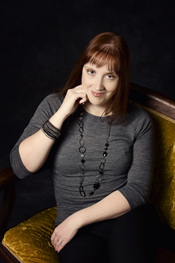 Blogging at Fresh Fiction
Jess Michaels | 20 Questions: THE QUEEN'S MAN
March 14, 2022
1--What is the title of your latest release? THE QUEEN'S MAN Read More...
Jess Michaels | "What's in a Name?"
August 29, 2007
Well, I'm back! But this time it's under my other name. Yes, that's right, I'm one of those schizophrenic authors who Read More...
Pseudonym: Jenna Petersen.

Jess Michaels always flips through every romance she buys in search of 'the good stuff', so it makes perfect sense that she writes erotic romance where she gets to turn up the heat on that good stuff and let it boil. She loves alpha males, long haired cats (and short haired ones), the last breath right before a passionate kiss and the color purple (not the movie… though that's excellent, too, the actual color). She also firmly believes that Cadbury Cream Eggs should be available all year round and not count against any diet.
Awards
Fresh Fiction Box Not To Miss, , A Reluctant Bride, March 2020

Log In to see more information about Jess Michaels
Log in or register now!
Series
Notorious Flynns | 1797 Club | Shelley Sisters | The Duke's Bastards | Regency Royals
Books:
The Queen's Man, March 2022
Regency Royals #5
e-Book
To Kiss a King, January 2022
Regency Royals #4
Paperback / e-Book
Princes Are Wild, November 2021
Regency Royals #3
Paperback / e-Book
Earl's Choice, September 2021
Regency Royals #2
Paperback / e-Book
To Protect a Princess, July 2021
Regency Royals #1
Paperback / e-Book
The Matter of a Marquess, August 2020
The Duke's Bastards #3
e-Book
The Heart of a Hellion, July 2020
The Duke's Bastards #2
Paperback / e-Book
The Love of a Libertine, May 2020
The Duke's Bastards #1
e-Book
A Reluctant Bride, January 2020
The Shelley Sisters #1
Paperback / e-Book
'Tis the Season, October 2018
e-Book
The Silent Duke, November 2017
1797 Club #4
e-Book
No Gentleman for Georgina, May 2015
The Notorious Flynns
e-Book
The Other Duke, January 2015
The Notorious Flynns #1
e-Book
A Measure of Deceit, December 2014
e-Book
A Moment of Passion, October 2014
The Ladies Book of Pleasures #2
e-Book
A Matter of Sin, July 2014
e-Book
Beauty and the Earl, April 2014
e-Book
Pleasuring the Lady, November 2013
The Pleasure Wars
e-Book
Taken by the Duke, July 2013
e-Book
Her Perfect Match, March 2013
Mistress Matchmaker #3
e-Book
For Desire Alone, November 2012
Mistress Matchmaker #2
e-Book
An Introduction to Pleasure, June 2012
Mistress Matchmaker #1
e-Book
Seven Nights, April 2011
e-Book
Sin, February 2011
e-Book
Nothing Denied, February 2010
Albright Sisters #3
Paperback
Taboo, May 2009
Paperback
A Red Hot Valentine's Day, January 2009
Paperback
Something Reckless, April 2008
Trade Size
Everything Forbidden, November 2007
Trade Size
The Lover Hunt, September 2007
e-Book
Just One Taste, August 2007
e-Book
Another Door, July 2007
e-Book
Parlor Games, June 2006
Trade Size
Wager of Sin, February 2006
Sin Series - Book 1
Paperback (reprint)
Sin's Mistress, December 2005
Sin Series - Book 3
e-Book
The Sweetest Sin, August 2005
Sin Series - Book 2
e-Book
Secrets: Volume 12, July 2005
Trade Size
Undeniable, April 2005
e-Book
Secrets Volume 11, December 2004
Trade Size