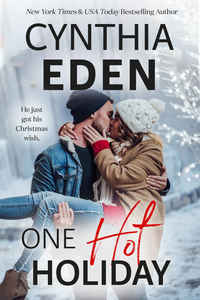 Hocus Pocus Publishing, Inc.
November 2019
On Sale: November 19, 2019
ISBN: 1942840713
EAN: 2940161130964
Kindle: B07WPLTYWT
e-Book
Add to Wish List

She's running for her life. He's the safe haven she never expected to find. The holiday season is about to get HOT.

Hiding out for the holiday season in the heart of the South? Not something that Haley Quick ever expected to have on her to-do list but then…she never expected her ex to want her dead, either. Turns out, life is full of surprises. Time to deal. Haley has ditched New York for a crazy little dot on the map known as Point Hope, Alabama. It's a town gone extra crazy for the holidays, and Haley is sticking out like a sore thumb with her very much Grinch-self.

But enter sexy sheriff Spencer Lane…Tall, muscled, and made with an extra dose of sex appeal, he is exactly the kind of man that Haley should be avoiding. He's charming, he looks way too good in a Santa hat, and, oh, yes, he's her new landlord. The hits just keep coming. She can't afford to let Spencer learn all of her secrets, a tough job since she is living with the man. No sex, though. It's purely a business relationship. Except…the holidays in the South sure do get HOT. Or maybe that's just sexy Spencer. Usually, Haley falls for the bad guy. It's the whole reason she's running for her life. She can't help but wonder…What would it be like to fall for a man like Spencer?

He just got his Christmas wish.

Sheriff Spencer Lane can't believe his luck. The most beautiful, fascinating woman he's ever seen has just dropped into his life like a gift from, well, the big guy in red. Only the problem is that Haley seems to think Spencer is some by-the-book, nice guy. Probably because of the badge. And if she wants him to be the hero, that's a role that he's happy to play for her. But the truth is, Spencer has plenty of darkness inside, too. An ex Navy SEAL, he knows how to get sh—um, stuff done. He also knows how to be very, very naughty.

When danger threatens his Haley, all bets are off. No one is going to hurt her. No one is going to threaten her. Not in his town. Not on his watch. The nice guy will show Haley just how bad he can be.

Fake snow, a parade of wild elves, and a stalker ex don't make for the merriest of times, but in Point Hope, anything can happen—and it usually does. Ready for a steamy story that will get you in the ho-ho-ho spirit? Settle back, curl up with Spencer, and have yourself a jolly old time.
Start Reading ONE HOT HOLIDAY Now

Our Past Week of Fresh Picks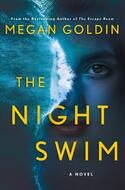 THE NIGHT SWIM
by Megan Goldin
Featured as Fresh Pick on August 10, 2020
In The Night Swim, a new thriller from Megan Goldin, author of the "gripping and unforgettable" (Harlen Coben) The Escape Room, a true Read More »
THE NIGHT SWIM unfolds in great lapping waves, much like the waves on that fateful beach near Morris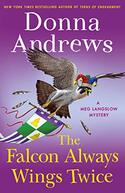 THE FALCON ALWAYS WINGS TWICE
by Donna Andrews
Featured as Fresh Pick on August 9, 2020
A new side-splitting Meg Langslow mystery from award-winning, New York Times bestselling author of Terns of Endearment. When Meg's grandmother Cordelia hosts Read More »
A wild ride and a scrumptious mix of murder and ren faire merriment!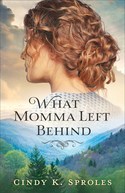 WHAT MOMMA LEFT BEHIND
by Cindy K. Sproles
Featured as Fresh Pick on August 8, 2020
Worie Dressar is 19 years old when influenza and dysentery ravage her Appalachian Mountain community in 1898, leaving behind a growing number of orphaned children Read More »
This Appalachian heartbreaker will move you...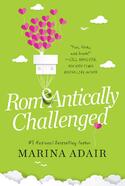 ROMEANTICALLY CHALLENGED
by Marina Adair
Featured as Fresh Pick on August 7, 2020
Growing up the lone Asian in a community of WASPs, Annie has always felt out of place. Her solution? Start a family of Read More »
Your next favorite romantic comedy!
SPEAR'S SEARCH
by N.J. Walters
Featured as Fresh Pick on August 6, 2020
Spear el Gravaso—prince of Gravas and assassin—is on a mission to find his brother. His hunt had led him to an Read More »
Assassin meets assassin - it must be love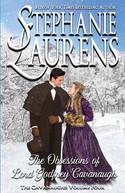 THE OBSESSIONS OF LORD GODFREY CAVANAUGH
by Stephanie Laurens
Featured as Fresh Pick on August 5, 2020
#1 New York Times bestselling author Stephanie Laurens concludes the tales of the Cavanaugh siblings with the riveting story of the youngest brother and his Read More »
A tale about false appearances, sudden attraction, and the evils of greed.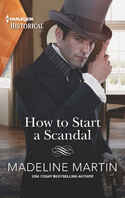 HOW TO START A SCANDAL
by Madeline Martin
Featured as Fresh Pick on August 4, 2020
From Waterloo……to the spotlight of the ton!Days after returning from the battlefields, Seth Sinclair finds himself in a glittering ballroom with Read More »
An emotionally powerful love story!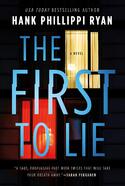 THE FIRST TO LIE
by Hank Phillippi Ryan
Featured as Fresh Pick on August 3, 2020
USA Today Bestselling and award-winning author and investigative reporter Hank Phillippi Ryan delivers another twisty, thrilling cat and mouse novel of suspense that will Read More »
A Twisty Thriller That Will Leave You Guessing